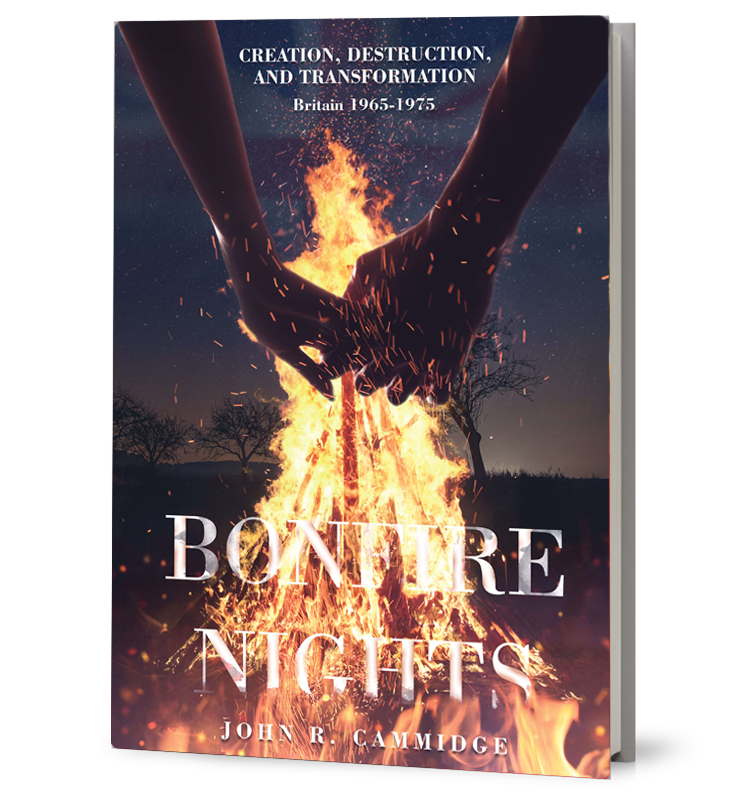 Bonfire Nights: A Story of Creation, Destruction and Transformation
Part love story, part the hobby of bird watching, and part a tale of the destructive times in Britain 1965-1975. Bonfire Nights takes you back to period when the country lay outside the European Community and the Labor Party ruled. It is a novel of romance, determination, perseverance, and conflict.
---
THE IMPORTANCE OF BIRD SPOTTING AND HOW TO BE A BIRDER
Ornithology is a theme in Bonfire Nights because it was the protagonist's first hobby. When I began writing, the topic was to be an introduction to the story and then to disappear. But it hasn't worked out that way. Some of my early readers found the segment so interesting they encouraged me to theme it throughout the book. Since bird watching is still a hobby of mine,  it was easy to oblige and use my knowledge to add interest and relevance to the manuscript, and to create a new dimension to the story. I have the British Royal Society for the Protection of Birds to thank for my interest in bird spotting and their training which enables me to add "bird bits" to each chapter. I am still able to read my name among the "List of Members who Contributed Records" in the August 1961 The Junior Bird Watcher published by the RSPB. For the thousands of bird watchers out there, it's a great hobby; for any reader wishing to give it a try, here is a suggested action plan.
Get some binoculars

Obtain a Bird Guide

Take a Walk (ideally in a Bird Reserve)

Walk slowly, quietly, and listen

And record what you see.
There are non-ornithological reasons for taking up bird watching, so I believe, since it helped me early in life develop skills that became important in my career. For example, it develops your listening skills through the understanding of bird calls, requires attention to detail and thoroughness to justify birds spotted to more experienced bird watchers, and organization skills to be in the right place at the right time. I acknowledge there are many other ways to acquire these skills, but for me living in the countryside, it was an important bonus extracted from my number one hobby of bird watching.

There are an estimated forty-eight million Americans who watch birds, and in Britain, the Royal Society has over one million members. Create your Life List as a birder and aim for at least two hundred species.
FORD BRITAIN
The  content of Bonfire Nights is not about Ford the company but rather about certain happenings in Ford Britain during 1965-1975. It was a turbulent time in Labor Relations and a traumatic decade of change for Ford Britain. For me it was a learning feast, but while I enjoyed immense success, the motor industry in Britain was undergoing major transformation. For those readers who might be interested, the below figures illustrate the dramatic decline in Ford car production in Britain during this period, as uniquely British vehicle models were re-engineered into European ones.  
Ford Britain Annual Car Production Figures
| MODEL | 1966  | 1968 | 1971 | 1975 |
| --- | --- | --- | --- | --- |
| TOTALS | 465,200 | 486,500 | 368,500 | 333, 550 |
| Ford Anglia | 111,500  | 0 | 0 | 0 |
| Ford Escort | 0 | 161,700 | 128,450 | 156,400 |
| Ford Corsair | 58,400 | 35,250 | 0 | 0 |
| Ford Cortina | 242, 300 | 261,700 | 182,200 | 140,350 |
| Ford Capri | 0 | 3,100 | 41,100 | 21,250 |
| Ford Granada/Consul | 0 | 0 | 0 | 15,550 |
| Ford Zephyr/Zodiac | 53,000 | 24,750 | 16,750 | 0 |
Note: For the five years after 1975, annual car production in Britain averaged 378, 200 units; for the three years before 1966, production averaged 511,750.
Ford Britain Car Model Line Up 1966-1975
ANGLIA                          Succeeded  in 1968 by the Ford Escort 1968-2003
CORSAIR                       Succeeded in 1970 by the Ford Capri 1968-1986
CORTINA                       Mark I launched 1962 and last Mark V built July 1982
ZEPHYR/ZODIAC       Mark IV launched 1966; succeeded by Consul/Granada 1972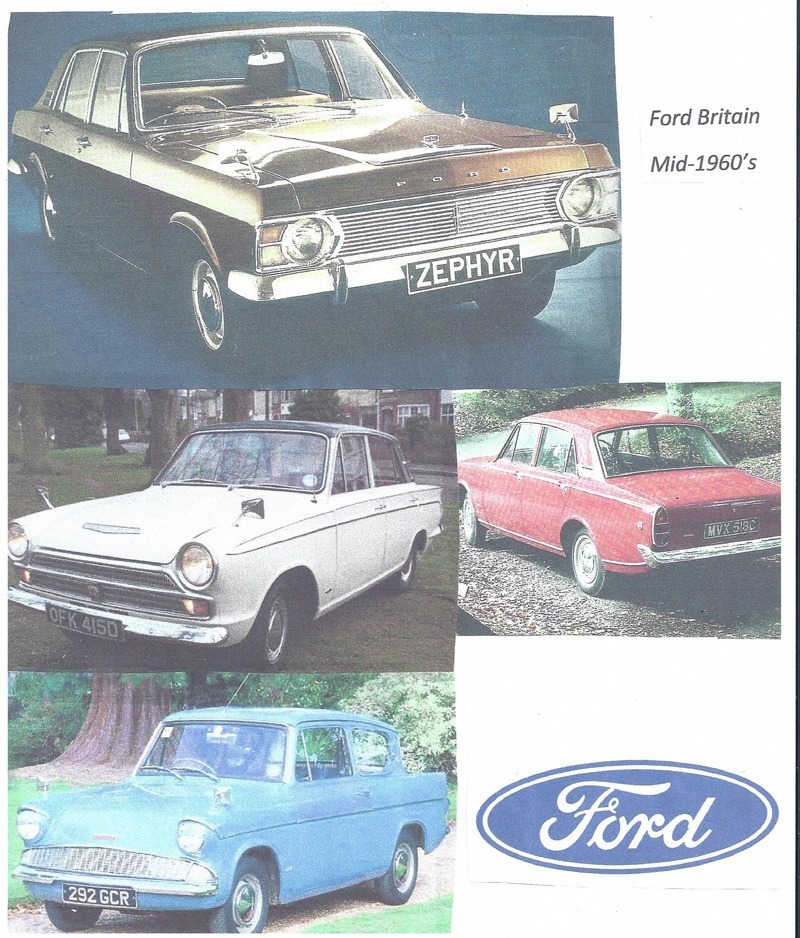 AND WHAT IS THE
INSTITUTE

OF PERSONNEL MANAGEMENT (IPM)?

In Bonfire Nights, John becomes a student member during 1967 and a graduate member September 1970. Membership back then did little professionally to advance careers but provided a basic subject-matter education for people entering Personnel Management. It also published job opportunities in personnel management elsewhere in Britain. The Institute has come a long way since then and I was recently honored by receiving a Certificate recognizing my fifty years of "exceptional service to human resources and people development". So some details for those pursuing or considering pursuing a career in Human Resources in Britain:
Today the Chartered Institute of Personnel and Development is the principal professional body for human resources and people development in Britain

It has more than 140,000 members.

It began life over one hundred years ago focused on Employee Welfare; during the 1930's it broadened to include Labor Management; then added industrial relations and training, and in 1994 merged with the Institute of Training to create the Institute of Personnel Development.

During 2000 it obtained its Charter status and in July of that year created the Chartered Institute of Personnel and Development (CIPD)
I thank it for its support and inspiration given to me throughout my career.