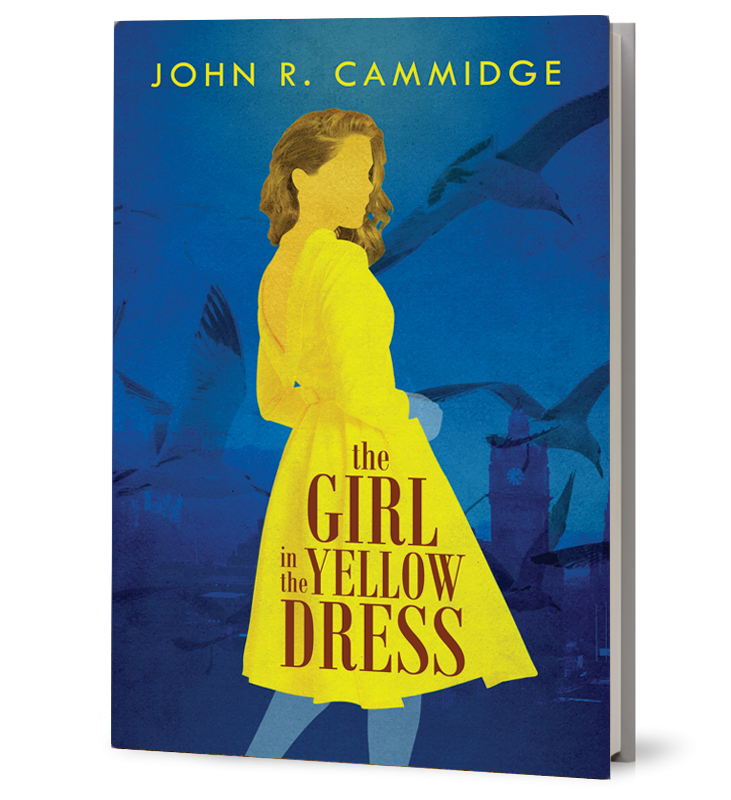 The Girl in the Yellow Dress: Surviving Britain's Chaotic Years of 1965 to 1975
Be transported back to a time when Britain lay outside the European Community, trade unions directed the social policies of government, abortion was illegal, no laws protected equal pay/ equal opportunity, when half-a-crown and shillings were in use, and globalization had just begun. Accompany two 1966 graduates from Hull University through the next ten years of their lives. Spot birds, fall in love, experience joining the EEC, watch closely as Ford Britain tries to improve its industrial relations, suffer the three-day week of 1974, and celebrate Guy Fawkes Night.
COMING EARLY 2020
HOW TO BEGIN BIRDING
Birding features significantly in The Girl in the Yellow Dress. It has been a lifetime hobby of mine. There are an estimated 48 million Americans who watch birds and an estimated three million in Britain. The British Royal Society for the Protection of Birds reports around one million members.
I was never a twitcher, someone chases after rare birds, or an ornithologist, a person who studies birds as a science, but bird watching was my passion. It took over from egg-collecting in the early 1950s and thrived until I left university, and then took second place to my career and married life. It became something I did while appearing to be doing something else.

In each chapter you will find I introduce you to at least one species of bird and account for how I came across it in real life. It's a hobby I strongly recommend. You don't need to belong to a team, it gets you out in the fresh air, and it teaches you a surprising number of life skills. To start:

obtain a pair of binoculars
buy a Bird Guide, ideally several, and read up
know where to go birding locally; have maps and addresses
focus on walking slowly and quietly, and listen carefully
own the right outdoor gear; stay warm, keep dry, inconspicuous.
FORD BRITAIN
The content of The Girl in the Yellow Dress is not intended to be an exposition on the company. It was a turbulent time in Industrial Relations and a traumatic decade of failed efforts to improve relationships with its workforce. Ford of Europe took over its leadership and soon we were assembling cars that could also be built in other countries. Who could do it cheaper, quicker, and with reliable quality? The following numbers show how Ford Britain's production numbers declined during the period covered by this book.
Ford Britain Annual Car Production Figures
| MODEL | 1966  | 1968 | 1971 | 1975 |
| --- | --- | --- | --- | --- |
| TOTALS | 465,200 | 486,500 | 368,500 | 333, 550 |
| Ford Anglia | 111,500  | 0 | 0 | 0 |
| Ford Escort | 0 | 161,700 | 128,450 | 156,400 |
| Ford Corsair | 58,400 | 35,250 | 0 | 0 |
| Ford Cortina | 242, 300 | 261,700 | 182,200 | 140,350 |
| Ford Capri | 0 | 3,100 | 41,100 | 21,250 |
| Ford Granada/Consul | 0 | 0 | 0 | 15,550 |
| Ford Zephyr/Zodiac | 53,000 | 24,750 | 16,750 | 0 |
Note: For the five years after 1975, annual car production in Britain averaged 378, 200 units; for the three years before 1966, production averaged 511,750.
Ford Britain Car Model Line Up 1966-1975
ANGLIA Succeeded in 1968 by the Ford Escort 1968-2003
CORSAIR Succeeded in 1970 by the Ford Capri 1968-1986
CORTINA Mark I launched 1962 and last Mark V built July 1982
ZEPHYR/ZODIAC Mark IV launched 1966; succeeded by Consul/Granada 1972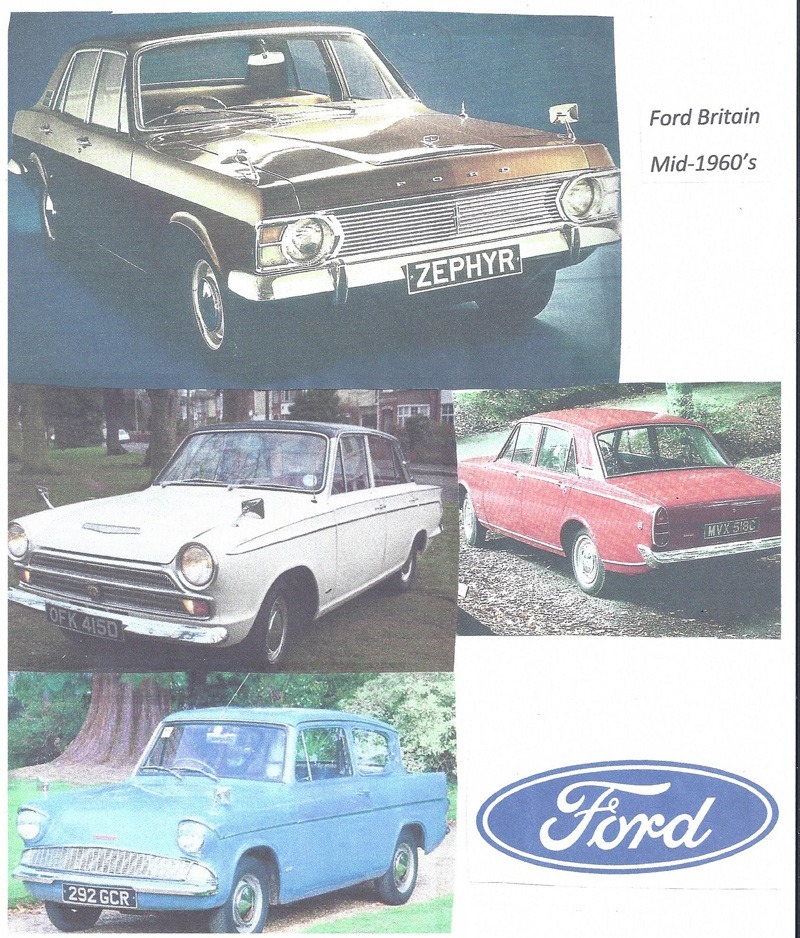 THE CHARTERED INSTITUTE OF PERSONNEL AND DEVELOPMENT (CIPD)
I became a student member of this organization during 1967, and a graduate member in September 1970. In a way, it was the "icing on the cake" for my professional development. Back then it was called the Institute of Personnel Management, focused on people management in Britain, and published job opportunities in personnel management elsewhere in the country. Some of my colleagues told me it was a waste of money, but I joined anyway, and am still a member 50 years later (along with another 140,000).

I thank it for the support and inspiration given to me during my career.
here