THE AUTHOR'S BRAND : I write for the purpose of inspiring and educating my readers. I combine my passions of history, ornithology, and real experiences with imagination and creativity. The reader should feel exhausted but rewarded at the end of reading one of my books. My preference is for literary fiction but I admit Abandoned in Berlin is a true mystery story. The story line however is so unbelievable that it might as well be fiction. I look back on a very fortunate life that has been driven by the selfishness of others. I am currently in my fifth year of retirement and will continue to write with the approval and encouragement of my readers.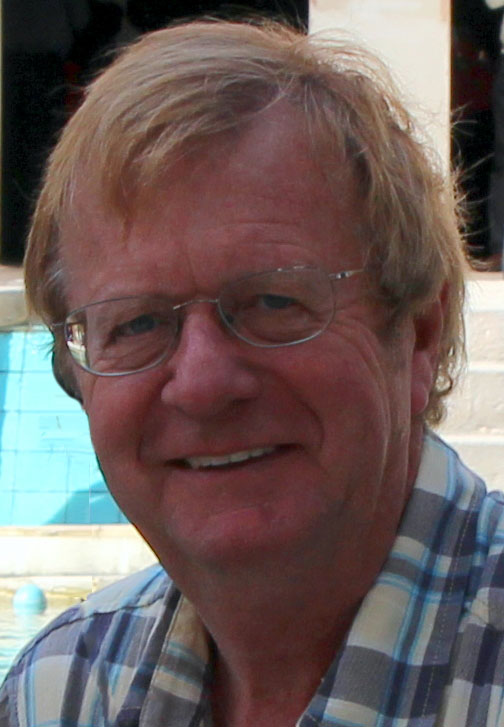 I grew up on a farm trading birds' eggs at primary school and creating a Life List of birds while in grammar school. I lived on one of two farms surrounded by moorland, with the nearest village several miles away. I continue to this day to maintain the hobby of bird watching. I am proud to annually conduct a group of third-graders on their annual bird watching adventure along the Sacramento Delta.
I was bused to grammar school each day in York as my mother pressed me to stay on at school and eventually apply to university. I obtained an honors degree in Geology and Geography at Hull University. If I was allowed my time over, I would have accepted the doctoral research appointment  offered to me at Hull during my third year. At the time, I had no money and did not relish the idea of living on a boat, anchored in the middle of the North Sea, exploring for oil.
And thus I moved to Ford in Brentwood, and later to its Dagenham Estate. I spent the next twelve years in Human Resources at Ford. I moved  in 1978 to join Bank of America in central London at its Europe, Middle East, and Africa Division Office. I concluded my career at Ford was stagnating. Quickly I was transferred to the Bank's headquarters in San Francisco and have spent most of the remainder of my career living in America. In 2000, I transferred into Higher Education, first as the head of Human Resources at Stanford University, and then to the Office of the President, the University of California. I retired July 2013.
Almost instantly I became a writer and self-published  "An Unplanned Encounter". It was a story I had to tell. Now I want to write more books but a little more carefully and on subjects that should appeal to my readers. "Bonfire Nights" should be published soon and the blog titled "Abandoned in Berlin" may eventually be distributed as a novel. I am thankful to the many people who have encouraged me, especially my son and daughter. Both are now married, living in San Luis Obispo, CA and Los Angeles,  and each parent two of my grandchildren. My other pursuits, in addition to bird spotting, are travel, golf, reading, recreational poker, gardening, and helping authors like me publish their novels. I am a Board member of the Bay Area Independent Publishers Association (BAIPA.org) that, as a not-for-profit, educates and assists writers, especially first–timers,  publish their stories.
Although I no longer work or consult in Human Resources, I watch closely as my chosen function continues to change. I worry some times that it is becoming too much of an advocate for management and not appropriately balancing its duties as a representative for employees.
IMAGE GALLERY
(Click on images for full size view)