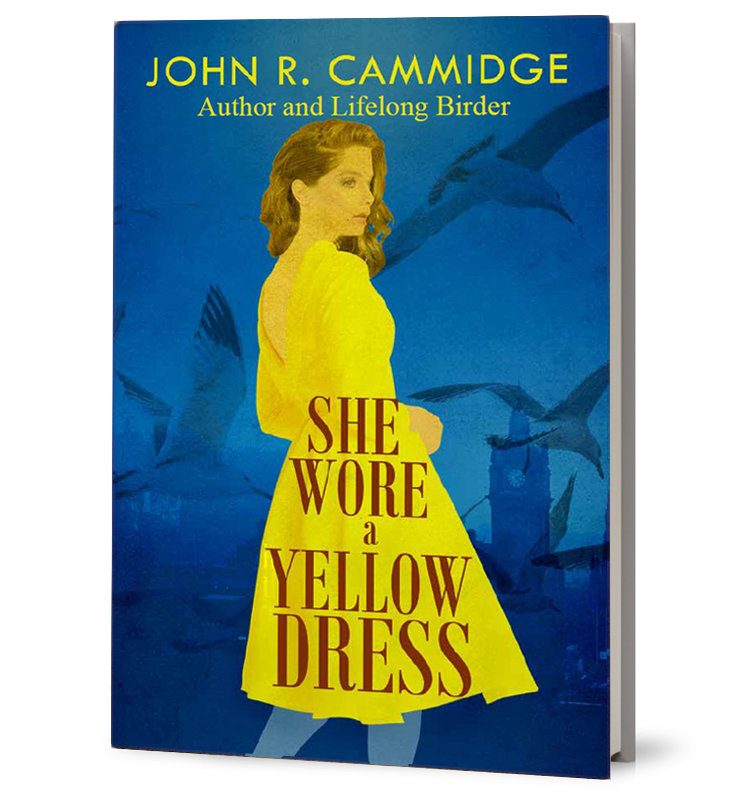 She Wore a Yellow Dress:
Five years in the writing, this historical fiction, based on the author's personal experiences, began as a story of a socially awkward, hesitant, farm boy from York, England, meeting on Bonfire Night 1965 (5th November) with a sophisticated, ambitious, town girl from Manchester during their final undergraduate year at Hull University. The fireworks of love and life explode long after this Bonfire Party, yet even so, they eventually marry.
John is preoccupied with building a career at Ford of Britain whereas Jean Louise teaches and expects to receive his dedicated attention, spontaneous affection and unquestioning loyalty because of the sacrifices she has made for him. When that does not happen, she seeks help from a fellow teacher.
The challenges of cohabitation, however, extend well beyond their domestic disagreements thanks to the chaotic conditions existing in Britain during the period 1965 to 1975. They struggle to adapt financially and socially, not helped by their opposing political beliefs. Examples of these challenges include:
UK general elections 1966, 1970, 2/1974 and 10/1974
The Dagenham sewing machinists' strike and Equal Pay
Efforts to control the trade unions through In Place of Strife, 1969 and the Tories Industrial Relations Act, 1971
New decimal coinage February 1971
Britain joining the European Common Market January 1973
The national 3-day working week 1Q1974
Ever since his childhood, John has held a passionate interest in bird watching and Jean-Louise has encouraged the hobby throughout their relationship. As the years go by, John realizes that, as well as serendipity and help from others, his progress has advanced as a result of skills unconsciously developed as a result of his birding. A British bird features in every chapter and a brief summary of the bird's appearance and habitat is given at the end ofthe chapter in case the reader is interested.
COMING FEBRUARY-2021
---
FORD OF BRITAIN
Content for She Wore a Yellow Dress comes from John's experience at Ford of Britain from August 1966 to the end of the story. However, it must be stressed that this novel is not intended to be an exposition on the company. The author thoroughly enjoyed his time at Ford, learned a great deal, and used that knowledge to launch his career, which eventually brought him to the United States. It was a turbulent time in Ford's industrial relations while John was an employee and there was always optimism that the company's relationships with its workforce and trade unions would improve. The novel illustrates what actually happened.