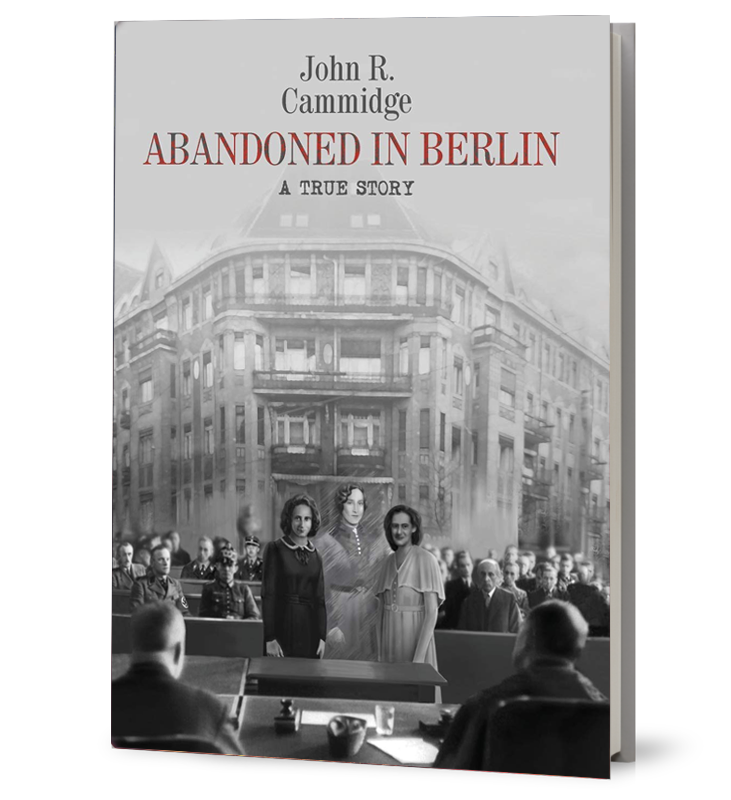 Abandoned in Berlin: A Historical Mystery About Confiscated Berlin Property
Abandoned in Berlin, invites the reader to decide if anti-Semitism in Germany ceased at the end of the Second World War or was concealed by a new set of West German laws. The story reveals the history of a prestigious block of Jewish-owned apartments in Berlin, expropriated under National Socialism at the end of March 1936.
San Francisco-born Hilda is horrified by what she discovers regarding the treatment of her Jewish family in Germany, after a June 2016 trip to Berlin. Her investigations reveal a story of collusion, persecution, and discrimination.
Grandfather dies late December 1929, and his wife and two daughters inherit the family-owned apartment business in West Berlin. Hilda's mother, eleven at the time, is placed under the care of a Nazi Guardianship Court. Slowly and relentlessly the property is extracted from the family. The family escapes to Vienna only weeks before German troops annex Austria for the Third Reich. Grandmother dies, the eldest daughter flees to London, and Hilda's mother marries an Austrian journalist to avoid being sent to a Polish internment camp.
The two daughters seek recovery of the property during the 1950s. Their experiences provide reasons for descendants of Holocaust survivors to believe injustices and anti-Semitism were perpetuated by Germany long after the war was over. This is a true story, written because events like these should never be forgotten.
---
A Word from Hilda
The last two years have been quite an adventure. I never knew how fortunate I was to be alive. All my thanks go to my parents, but especially to my mother, who through her warmth, gave me a happy and caring childhood. It has been like a marathon having people guide and cheer me along the way. It was a race finding the truth about my German ancestry before it was too late. I must thank the author for all his hard work and endless hours of translating, researching, and writing. Since I can remember, my mother always spoke about her wonderful childhood in Berlin and the beautiful home she grew up in. She told me about the staircase banister she would always slide down, which got her in trouble with her mother.
Two years ago, when I was finally able to see that banister, I could imagine my mother as a child laughing as she went down that railing. After we left Berlin, I was visiting the Schoenbrunn Palace in Vienna when it hit me how different my life would have been if Adolph Hitler had not persecuted Jews. I would've led a more prosperous and sophisticated existence.The more information I found, the angrier I became about what had happened to my family. Ultimately, they were so proud to be United States citizens.
As I come to the conclusion of this story, I am pleased that my family continued with their new life in America and did not let the horrible injustices they experienced under Nazi persecution affect them for the rest of their lives. My mother would always say they had suffered enough for many generations to come.
Dedicated to Herta, Vera, and Ellen
Ich werde dich nie vergessen
(I'll never forget you)
---
BOOK Questions and Answers

; readers are welcome to submit queries and I will provide answers here:
Q 1. Throughout the book you convert German currency into U.S. dollars. What conversion rates are used?
I used the rates of exchange applicable at the time the events took place. This seemed the most accurate and relevant approach.
Q 2. It seems Hilda's parents gave up the restitution claim fairly quickly, and maybe too easily. Why?
We only have correspondence between the two sisters prior to the court's decision that indicate their feelings. They were clearly frustrated with the process, and encouraged each other to get on with their new lives. Neither family had the money to fight, and no one wished to return to Berlin. Hilda's mother was always angry that the building was taken away from her and would comment to Hilda that she was "cheated out of her inheritance". In a recorded interview in the early 1990's she  discussed her experiences, but only briefly mentioned the family home, and made no mention of the restitution claim. She never forgave Germany.
Q 3. Why were so few character names used in the book? We know the names of Hilda, John, Ellen, Gertrud, and a few secondary names, but why did you not name the purchaser, Hilda's aunt, the Guardianship Court judges, and others?
It was a difficult decision. We wanted to respect privacy and protect those that are already deceased. The story is more about National Socialism and the German legal system than personalities. Hence we either kept names anonymous or used fictional titles. Hopefully our efforts not to embarrass people has caused a distraction from the story.
---
Download the 1st chapter below!
---
To Receive Access to the First 5 Chapters of Abandoned in Berlin, Please Subscribe Below: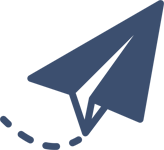 ---
Buy the Book at the Following Retailers
To pre-order Abandoned in Berlin, please visit any of the sites below: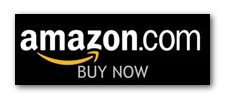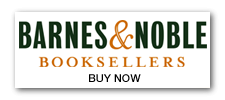 ---
UK VENDORS