Which shorebird can be blown across the Atlantic to make very rare appearances in Britain?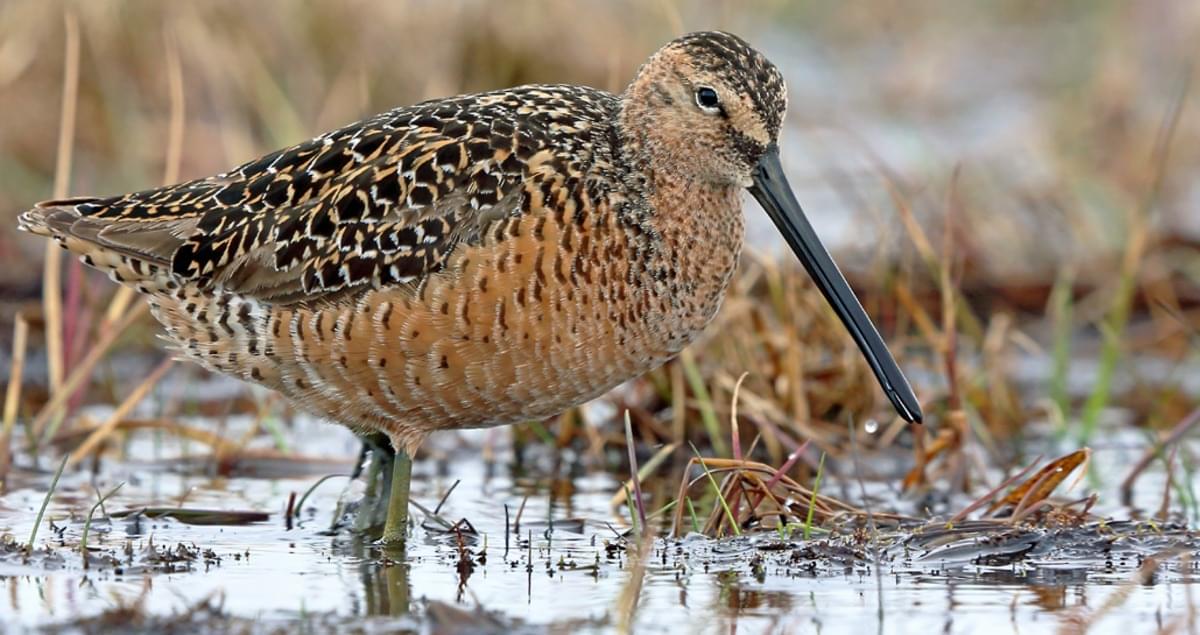 Long-billed dowitcher
Early during my bird watching career,  I recorded mainly everyday species around my home near York, but at the start of the 1960s, at the age of 16,  I took my first journey to Spurn Point. Here my ornithological expectations quickly changed. I was on the pathway of hundreds of thousands of migrating birds and was in the company of highly experienced birders who could tell me what I was looking at. I recorded unusual species such as the hawfinch, ring ouzel and black redstart; there were vagrant species such as the ortolan bunting and icterine warbler; and I spotted several very rare birds such as the surf scoter and a black-browed albatross. A very rare bird that avoided me was the long-billed dowitcher. Some of these experiences are detailed in my novel She Wore a Yellow Dress, and chapter nine is dedicated to one of these trips to Spurn Point.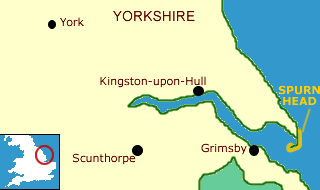 Location of Spurn Point
With the Humber Estuary close by, there was always the possibility of happening upon a rare shorebird such as the long-billed dowitcher. I thought I saw one but my colleagues were skeptical of my accuracy and rejected the sighting. In the UK, this bird is so rare that no more than one or two sightings occur each year. I did not see it mentioned in two of the bird books I used at the time, and the third presented it under the alternative name of red-breasted snipe.  The species hails from North America, and even today, it is an extremely rare fall migrant, usually only appearing when blown across the Atlantic.
It is a tubby, medium-size, rugby ball shaped bird, measuring about 11 inches (29 cm) in length and four ounces (113 grams) in weight, and transforms its appearance during the breeding season when its upper body turns rufous-brown and white, and its throat and breast become a bright cinnamon with dark scalloping.  By contrast, during the fall and winter, the bird moults into rather dull gray feathers and a pale belly.
My relationship with dowitchers has changed dramatically here in the United States. Now that I have taken up bird watching once more, I find that many pass through the San Francisco Bay Area, and I frequently see them feeding on the local estuary mud flats, probing deeply into the mud, and using their very distinctive sewing machine action to locate their food. The feed on mainly aquatic invertebrates and insects.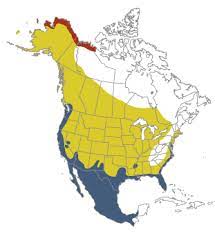 Range Map long-billed dowitcher: red summer; yellow migrant; blue wintering

There are an estimated 500,000 long-billed dowitchers in North America that mainly breed on the desolate, insect-infested tundra along the high Arctic in Canada and Alaska.  They travel south for the winter, mainly down the west coast, and settle as far away as Central America.  Flocks can be seen feeding and twittering at each other at the same time. It is the occasional bird that is traveling south that gets caught up in storms that is blown the 2,600 miles (4,200km) across the Atlantic to Europe.
The name of the bird possibly comes from the Pennsylvania Dutch dialect for German that is "Duitscher" is their word for German.  Back in 1950, American ornithologists identified a separate species for this family of birds that they call the short-billed dowitcher.  There are an estimated global breeding population of 150,000 of this species. The two are difficult to distinguish although of course the short-billed has a shorter bill and  prefers saltwater habitat whereas the long-billed is typically found on freshwater. There are also subtle differences in plumage and the shape of the bill.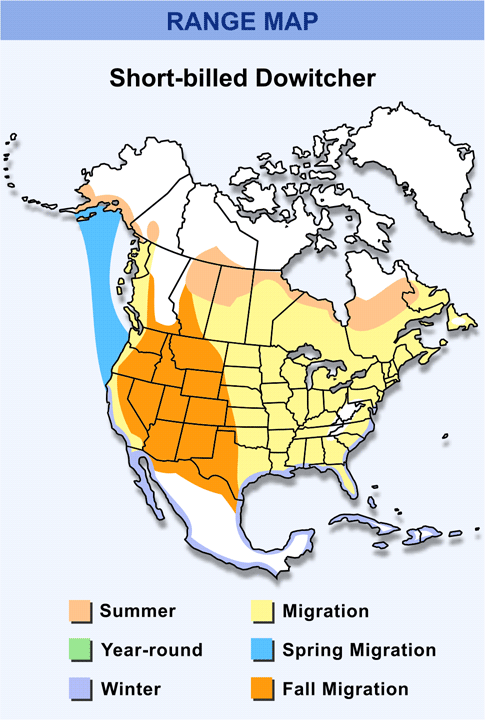 Range map for short-billed dowitcher
And so by settling in California, I am now able to see a species that evaded me in the UK, including its close relative, the short-billed variety. Both the long-billed and short-billed are present here during winter, feeding on the mudflats and wetlands, and only a few minutes drive away from home.
Hopefully, rising sea levels do not restrict their wintering habitat and force them to shift to more suitable areas. Likewise, global warming is a threaten to some of their breeding territory and may push some of them north. For the time being, however, both are listed as of "Least Concern" from a conservation perspective
Back in Britain, spotting rare birds, like the dowitcher, attracts the presence of twitchers. These are birders who immediately travel long distances without hesitation whenever a rare bird is sighted, so that they can add the species to their Life List of birds. This is something I have yet to do but is a practice here in California. Recently, when a yellow-crowned night heron was spotted on the shoreline at Sausalito, CA., it quickly attracted a following and the sighting was reported in the local press.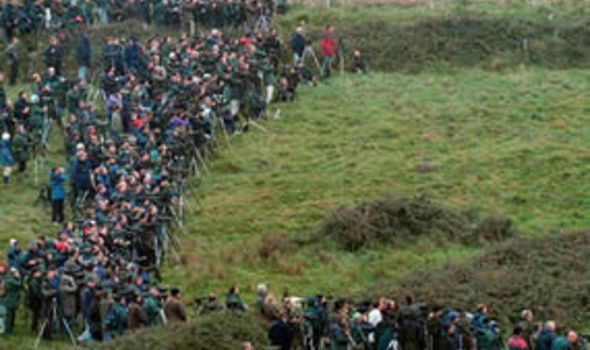 Bird twitchers
---
---