---
---
SIGN UP FOR UPDATES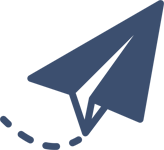 ---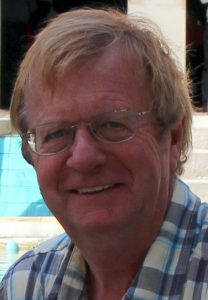 A MESSAGE FROM JOHN
Welcome to my author website. Since retiring as a Human Resources executive a few years ago, I have dedicated my career to authorship. The goal is to produce books that are educational and inspiring, sometimes fictionalized, and sometimes true.
The novella, Abandoned in Berlin, was published September 2018, and the first five chapters are posted on this website. It's a true story about an apartment building belonging to a Jewish family in the Charlottenburg-Wilmersdorf district of Berlin, just before the war. The property is seized by the Nazis in 1936, and the family flees to Vienna, and then onward to Shanghai and London. Efforts to recover the property are taken after the war.  What happens, why the building was lost, the treatment of a teenage girl and her mother by a Nazi Guardianship Court, and West Germany's attitude towards Jews after the war are all components of the story. It's a true account made possible by the support of the Charlottenburg Land Register, the Association of German Banks, the Hebrew University of Jerusalem, the State Archives of Berlin, and many friends.
My first novel,  An Unplanned Encounter, was published in 2014 and written under the author pen name of Jonathan Husband. It's a fictionalized story based on true events and begins during the 1940s and ends at the opening of the 1970s. Whether you believe in women's rights or the right to life, it's a story of one woman's efforts to bring up a child, born without a father.
My third novel, The Girl in the Yellow Dress, is still under preparation and concerns a young family surviving the chaotic years in Britain, 1965 to 1975. It combines the couple's life with bird watching and the state of the British economy at the time. The expected publishing date is late 2019.
---
Agent Wanted: my first two books were self-published, and the third, The Girl in the Yellow Dress, is likely to be published in the same manner. However, if there is an interested and qualified literary agent out there, willing to consider me as a client, I am prepared to discuss mutually acceptable arrangements.