THE AUTHOR'S BRAND : My novels translate accomplishments against-all-odds into narrative stories. Whether it's a woman surviving a sexual assault and raising the legacy of her encounter, a family losing their home and business during the 1930s to the Nazis and building successful lives in America and Britain, or a boy brought up in an abused relationship and his escape through birdwatching into successful adult life, this is what I write about.
The novel maybe a true story such as  Abandoned in Berlin, or fiction, inspired by true events, as are my other two novels. The style of writing is descriptive and explanatory and a self-assessment would be I write exact and precise narrative to convey the honesty and genuineness of the story.
Here are several comments from reviewers regarding the two books already published:
"I read this story with a sense of anguish on the part of Jon's mother and anger for his father. The story represents actions during the War that were not battlefield actions, but those which had devastating consequences for the persons involved." (An Unplanned Encounter)
" I didn't realize it was based on a true story until later, which I find really fascinating." (An Unplanned Encounter)
"It's a subject (aspect of the Holocaust) many people know nothing about, but should learn about." (Abandoned in Berlin)
"If you like courtroom drama and litigation from a foreign country, you will enjoy this book." (Abandoned in Berlin)
"Abandoned in Berlin is a short story, great for any history lover. Thank you John Cammidge for a lovely read and NetGalley and Gatekeeper Press, publisher, for a free copy of the novel."
The Girl in the Yellow Dress will not be available before late 2019, so there are as yet no reviews. It tracks the relationships and experiences of a young couple that graduate from the University of Hull, England, in 1966, and follows them through the chaos and unpredictability of Britain during the late 1960s and 1970s. Joining the Common Market, the Sewing Machinists Strike in Dagenham, the 3-Day Week, the creation of Ford of Europe, high inflation, the introduction of the nation's "new penny", and trade union rejection of any form of government control, are included.
The pen name Jonathan R. Husband  was used for An Unplanned Encounter, mainly because of the shame I felt for harming the life of my mother because I was allowed to live. Although fiction, the story contains many truths.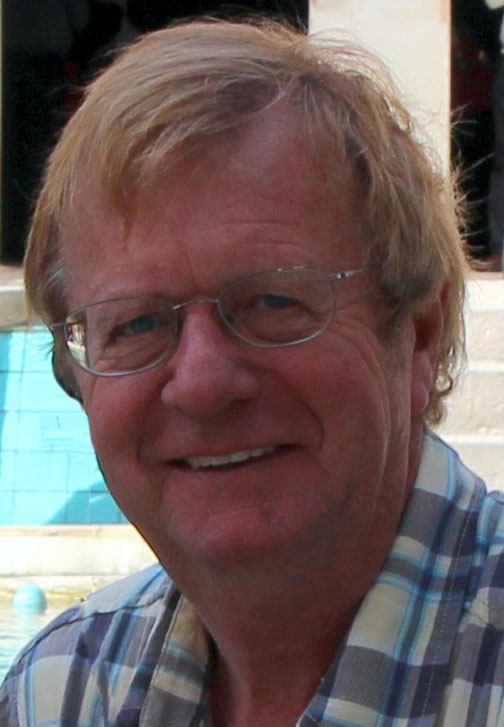 I grew up on a farm near York, England,  attended Upper Poppleton Primary school,  then Nunthorpe Grammar, and was accepted as an undergraduate by the University of Hull.
During 1966, I was awarded an honors degree in Geology and Geography, and chose to join Ford Motor Company in Brentwood as a graduate trainee, rather than pursue the alternatives I was offered, study for a doctorate in Geology or train to teach. I truly needed the money!
The foundation for my 50 year career in Human Resources was with Ford, followed by employment with Bank of America in London, San Francisco, and Los Angeles, and then time at Stanford University and the University of California.  I and my family moved permanently to the Bay Area in 1990, and subsequently became U.S. citizens. Both my children are married, and now have their own two sons and daughters, and a spouse.
When I retired from Human Resources in 2013, I was attracted to writing as a means of staying mentally fit, and also because there was a creative side of me that had been kept under control during my Human Resources career. At about the same time, I became aware of a wonderful family that was part of my father's creation, a father I never knew.
To date, I have self-published my books, assisted extensively by the Bay Area Independent Publishers Association (BAIPA) and the Independent Book Publishers Association (IBPA). I would consider going the traditional route of publishing, if offered to me, but the lack of such an opportunity will not suppress my writing ambitions.
My other pursuits, in addition to birdwatching, are travel, golf, reading, recreational poker, and gardening.  I regard myself as very fortunate and privileged to be an author.
IMAGE GALLERY
(Click on images for full size view)