I began my writing career after I retired from the University of California's Human Resources function in 2013. My background spans over 50 years in Human Resources, first with Ford Motor Company Ltd. (UK), then with Bank of America with whom I spent 22 years, followed by leading the personnel activity at Stanford University and afterwards in the Office of the President at the University of California. I wanted to keep an agile mind in retirement and develop my creative skills, and at the same time stumbled on a shocking discovery. The last time I saw my mother alive, I was told that I was conceived during a sexual assault, something she considered "rape" in modern-day jargon, and that she suffered greatly to give me life and an upbringing. This led to writing An Unplanned Encounter, which was as much a therapy for me as a story for others about the unintended consequences of granting the rights to live.
Although fictionalized, the story was so sensitive that I used the author pseudonym of Jonathan R. Husband. The outcome of the story has become a fascination in how people care for each other and how acts of kindness can make the difference between despair and survival. This, combined with my love for history and bias towards the mysterious and puzzling, has kept alive my authorship ambitions, most recently in the form of a true story of Anti-Semitism and the Holocaust (Abandoned in Berlin), and a third novel to be published during 2020 that features my lifelong hobby of birdwatching (in addition to becoming a Human Resources executive and marrying and being the father of two children), She Wore a Yellow Dress.
Hopefully my readers will find these novels educational, entertaining and stimulating.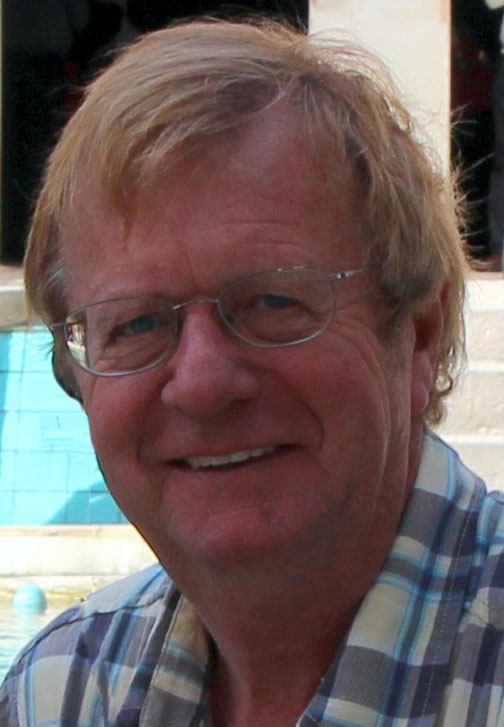 I grew up on a farm near York, England, attended Upper Poppleton Primary school, then Nunthorpe Grammar, and was accepted as an undergraduate by the University of Hull.
During 1966, I was awarded an honors degree in Geology and Geography, and chose to join Ford Motor Company in Brentwood as a graduate trainee, rather than pursue the alternatives I was offered.
I and my family moved permanently to the Bay Area in 1990, and subsequently became U.S. citizens. Both my daughter and son are married, and have their own children. My spouse succumbed to cancer about the time I learned of the circumstances of my birth. I have a wonderful sister living in York on my mother's side, and in recent years, have grown to love a newly-discovered sister in Shropshire on my father's side. I am fortunate to be here.
IMAGE GALLERY
(Click on images for full size view)