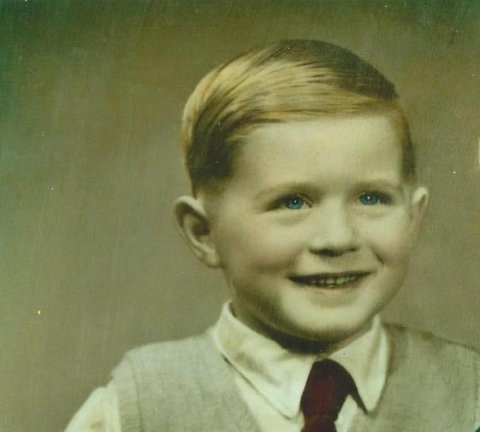 I began a writing career after I left the University of California's system-wide Human Resources function in July 2013.  My Human Resources career spans nearly 50 years, first with the Ford Motor Company Ltd. (UK),  then with Bank of America with whom I spent 22 years based in London, San Francisco and Los Angeles, followed by directing the Staff Human Resources function at Stanford University and afterwards in the Oakland Office of the President for the University of California.
Why did I start writing?  Frankly, there is no simple answer but I will do my best to explain.  I think it began with a desire to maintain an agile mind in retirement and unlock the creative writing that had not been an important part of my human resources career.  I also felt the need to record what my mother had done for me after she admitted the details of my conception 5 years before my retirement, and what I had learned subsequently about the circumstances affecting my biological father once he abandoned my mother. Maybe this was therapeutic. It was very emotional to write the story but it helped me to connect in a more informed way with my deceased mother.  Because the story is sensitive and its viewpoints heavily influenced by my mother 's statements, which are non-verifiable, it is appropriate to fictionalize the narrative and use pseudonyms for the protagonists.
I enjoyed the investigative aspects of the research into Unplanned,  and as a consequence, when my colleagues learned about the separated Berlin investigations, they encouraged me to write a similar story, which became Abandoned in Berlin. The truth in this account is so compelling that I kept the novella as a "true story".  This project also developed my writing capabilities and in part was the reason for rewriting Unplanned.
Separately, I began to write a third book about my career in Ford and my early years of marriage. This task expanded on the advice of others to include the opinions of my spouse and how the bird watching had affected my development, and thus She Wore a Yellow Dress was born. The writing taught me more about my wife than I ever appreciated when she was alive and the book has slowly doubled in volume. It has taken five years to complete. During this time, I have rediscovered my passion for bird watching and now understand how important it was for my development.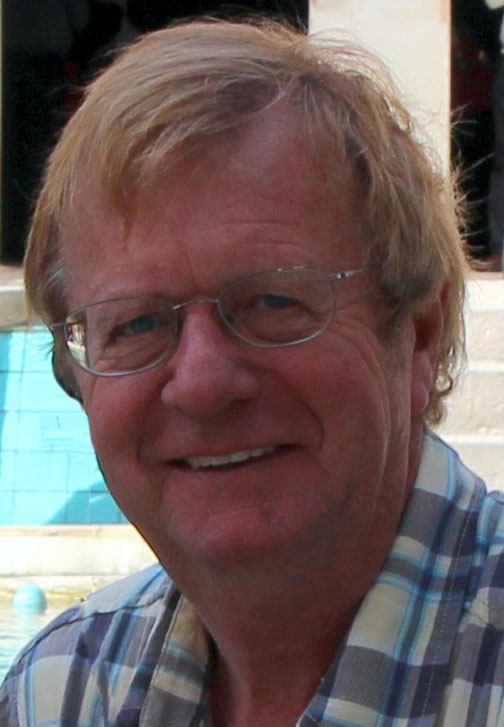 I grew up on a remote moorland farm near York, England,  attended Upper Poppleton Primary school,  then Nunthorpe Grammar school in York, and was accepted as an undergraduate by the University of Hull in 1963.
Throughout my life, I have been an avid birdwatcher, first collecting birds' eggs and then spotting birds when egg-collecting was made illegal in Britain.  I received my first bird book at the age of 9 and started to record the birds I saw shortly afterwards. As I wrote She Wore a Yellow Dress, I realized how important this hobby had been to me, and it is now experiencing something of a resurrection during my retirement.
In July 1966, I was awarded an honors degree in Geology and Geography by Hull University , and chose to join Ford Motor Company in Brentwood, Essex as a graduate trainee, rather than pursue the alternatives I was offered.  Much of what I report about Ford in She Wore a Yellow Dress were my actual experiences and I have the UK Institute of Personnel Management (as it was then called) to thank for placing me on track for a successful career in Personnel Management (now Human Resources).
I and my family first moved to the Bay Area, California in 1979, lived in Los Angeles 1981-83, and after 3 more years in San Francisco, returned to London in 1986 for a three year assignment; thereafter, it was back to San Francisco and the decision was made for the family to become U.S. citizens.  Both my daughter and son are married, and have their own children.  I have a delightful sister living in York on my mother's side, and in recent years, I have fallen in love with my newly-discovered half-sister living in Shropshire, on my biological father's side.  She provided the foundation for his side of the story in Unplanned.
Most important of all, I was married to a wonderful woman who provided the basics  for Jean-Louise in She Wore a Yellow Dress.  I lost her to cancer a few years ago but regard myself as a very fortunate human-being for having known her for 45 years of her life.