Do you have Aberdevines in your Garden?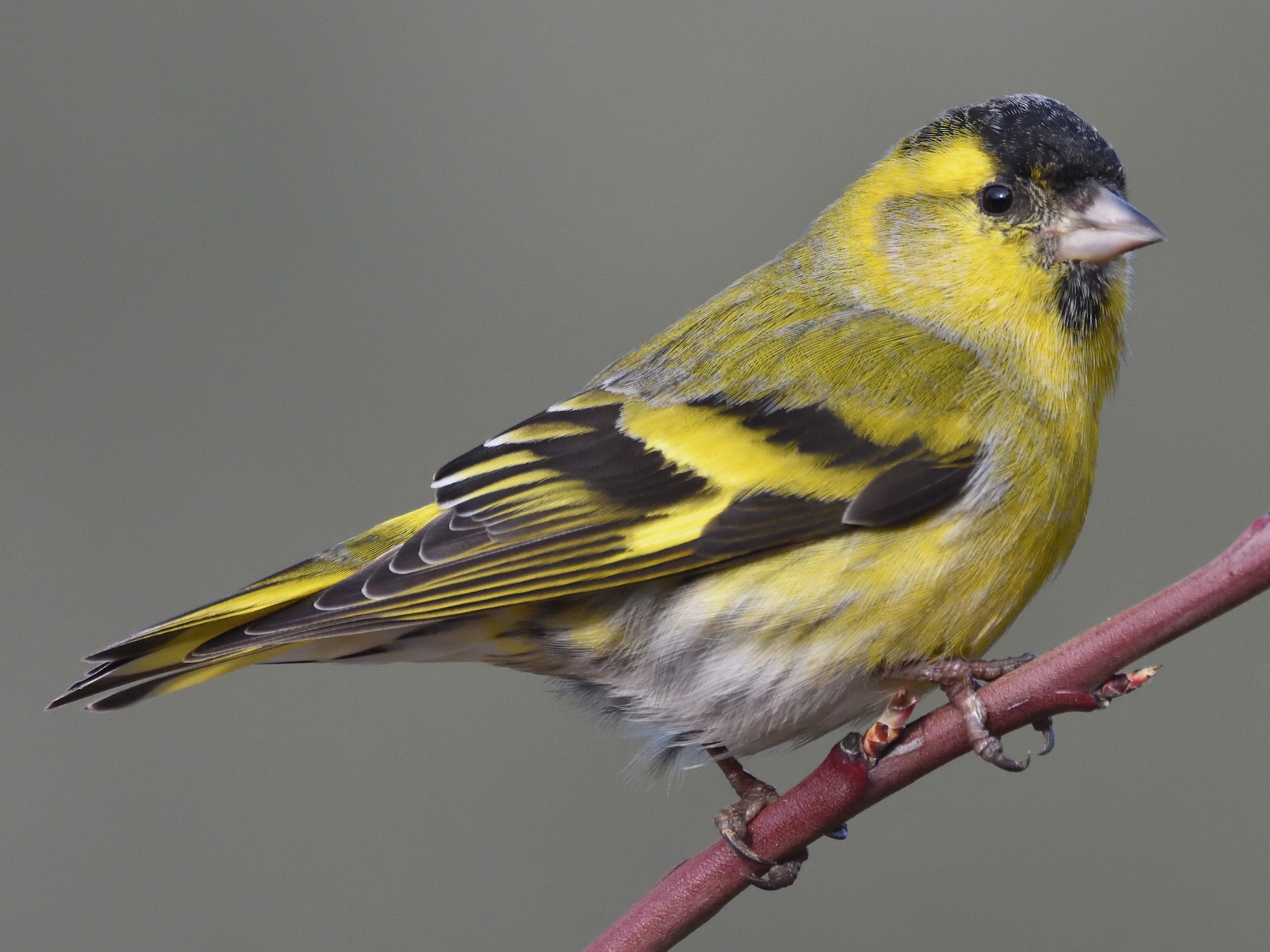 Eurasian Siskin Male
The "siskin" is a genus of small, lively finches named using the old German word "zeischen", meaning "whistler" or "chirper", and in parts of the UK the birds have been nicknamed "aberdevines", possibly to describe our habit of feasting on seed-cones produced by the deciduous alder tree. In North America, the term "pine chirper" is used because of the pine siskins' habit of singing during the breeding season from tops of conifer trees.
We male Eurasian siskins are small, slender birds, about the size of a sparrow, with greyish-green backs, parts of our face and rump are colored yellow, we have black caps and a bib, and our yellowish chests morph into grey-streaked, white lower parts; the wings are black with a yellow bar, and our tail is black with the rump and sides colored yellow. Females are drab, being pale-colored with dark streaks and traces of dull yellow. Both sexes have a distinctive forked/notched tail and a short, chunky bill for eating seeds.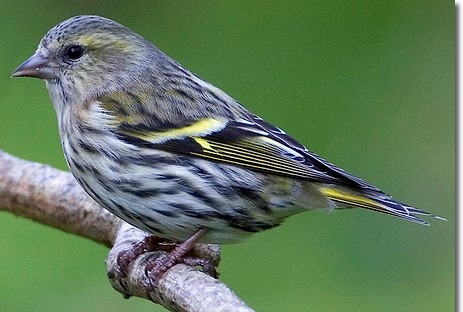 Numbers are on the rise in Britain, probably because of new conifer plantations and bird-feeders. It is estimated there was around 40,000 pairs in 1970 and that this number has risen currently to about 400,000 pairs. The wider Eurasian population is estimated at near 15 million pairs and the North American pine siskin number is estimated at 22 million individual birds.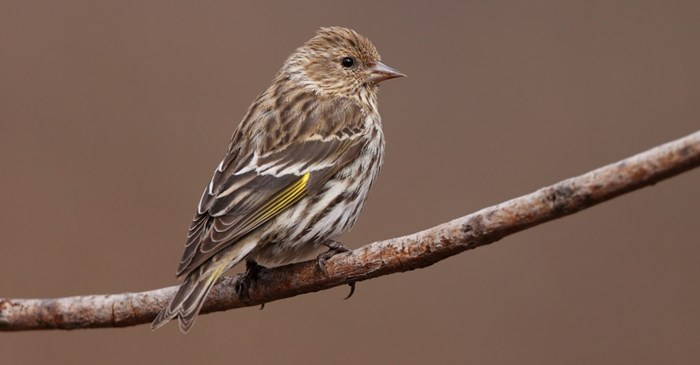 These gregarious close relatives in North America do not have our bright plumage; the two sexes look alike and their appearance is more like our female European siskins, with a heavily-streaked grayish-brown upper body, buff-colored underneath and subtle yellow edgings on the wings and tail. It is believed the species originated from Eurasian stock, but over two million years ago, and has since evolved on its own. The pine siskins breeding territory is from southern Alaska across Canada to Newfoundland, the Great Lakes and New England, and they are also found in other mountainous regions year-round, including Arizona, New Mexico and Colorado.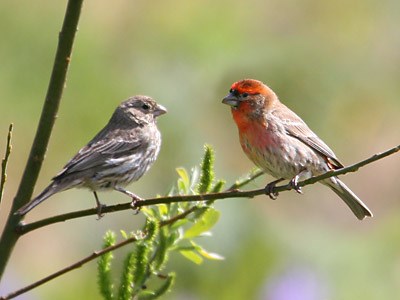 Because field markings are not as striking, they may be confused with other types of finch and sparrows, especially the house finch, similar and related to the linnet in the UK and named by the French for the habit of eating flax seed (from which linen is made). The female and juvenile house finches do not have red markings on the breast and forehead as displayed by the adult male, and can cause confusion when identifying a pine siskin.
This siskin is sometimes resident but has a seasonal distribution when every so often it becomes irruptive and birds migrate in large numbers to other locations where food is plentiful.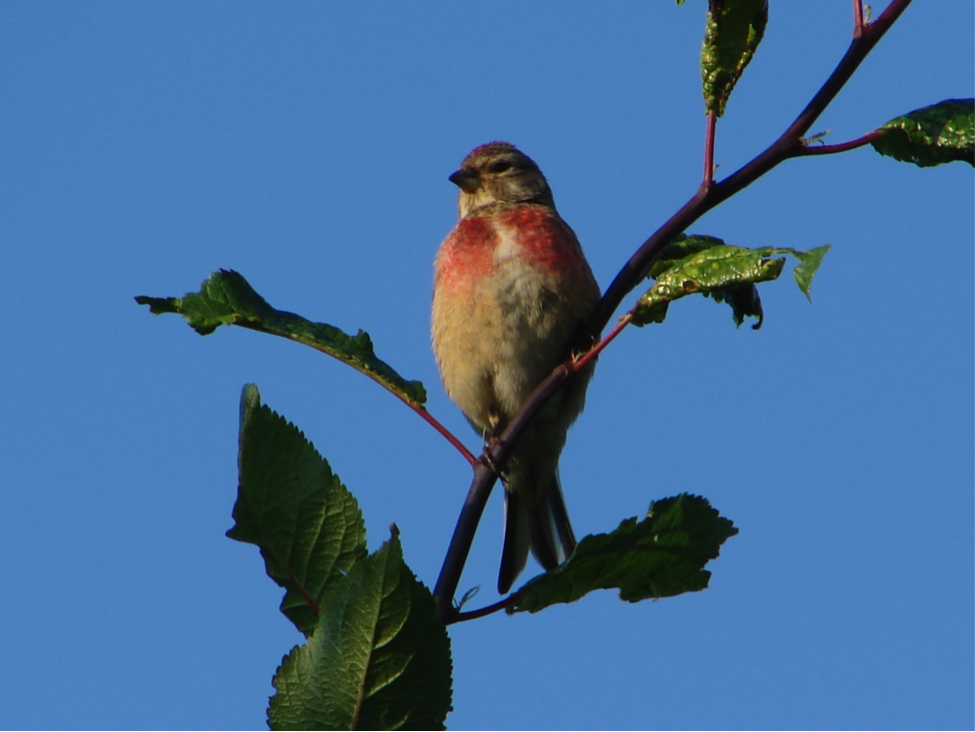 Both species of siskin travel in small and large flocks, sometimes in the 100's or even 1000's, especially outside the breeding season, and occasionally with other finches and similar-sized birds. They display a rapid, undulating flight pattern; also, siskins can hover and transit sideways while feeding. You will see these birds spread their tail and wings to frighten off other birds when at the bird feeder. The species also forages in trees and on the ground for seeds, and occasionally catches insects for its young.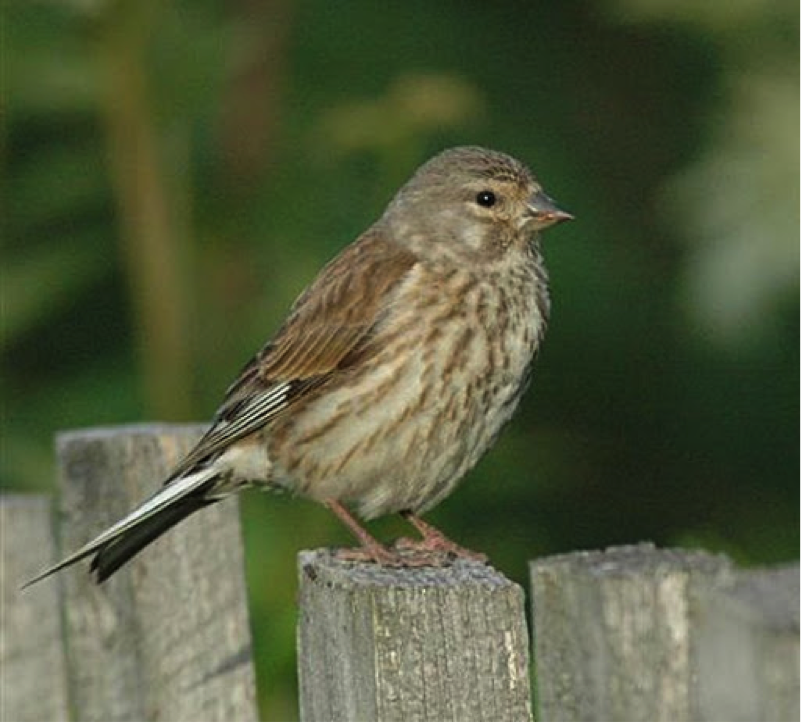 During some winters, large flocks of North America pine siskins move to inhabit parts of California and the central and eastern states where seeds are more plentiful. When the birds do not migrate, they become nomadic away from their breeding site. In the UK, siskins typically breed in Scotland and Wales and other areas where there are extensive forestry plantations. Outside the breeding season, siskins will move across Britain to find food, and are joined by their northern European brothers and sisters.
In many other ways, the Eurasian and North America species behave similarly:
Usually nest in conifer trees and quite high up.
Move in large flocks outside the breeding season, twittering and making lots of noise in flight.
Have adjusted to changing habitats and thus are not at risk of extinction, although birds, their chicks and eggs are predated on by cats, sparrow hawks and other raptors.
You are more likely to see siskins in gardens on wet days when seed cones on the trees are closed, and the opposite occurs on dry days.
They are happy to travel in flocks in the company of other finches and redpolls
---
---