Do you have Aberdevines in your Garden?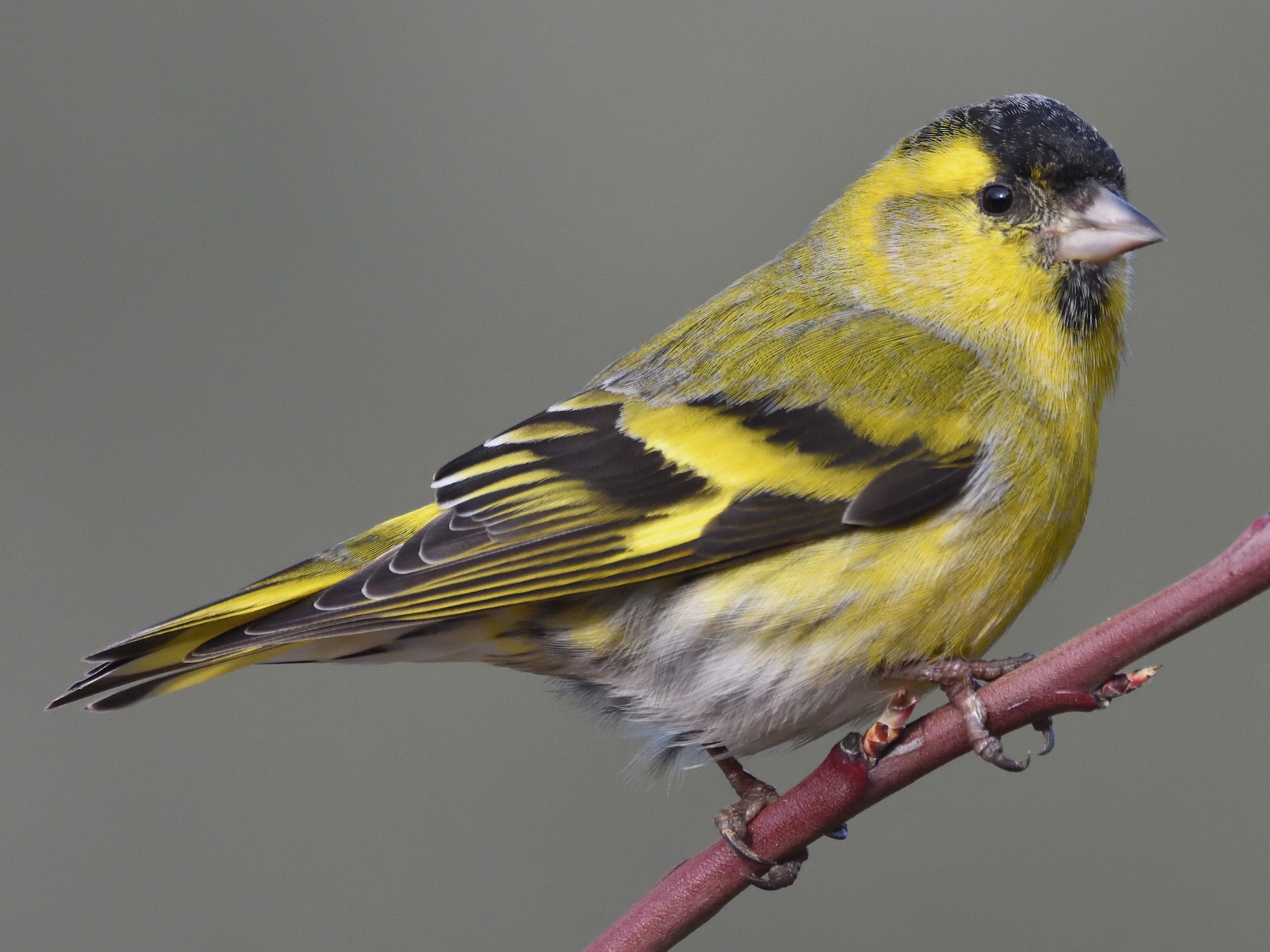 Eurasian Siskin Male
A species of bird I did not get to see as an adolescent was the siskin, a member of the finch family, which only made it onto my Life List after a visit to Spurn Point Bird Observatory during 1962. Apparently back then it was a resident of wooded parts of Scotland, Ireland and the extreme north of England. , but otherwise was a winter visitor to England. It preferred conifer forests  which did not exist where I lived, and its other habitat, "along the rivers during winter", did not help me because the rivers nearby generally ran through bare fields.
The situation appears to have changed. There are now an estimated 370,000 nesting pairs in Britain and they are spread broadly across the country  thanks to an increase in commercial conifer plantations. During winter they roam more broadly in search of food and are joined by colleagues from northern Europe, and even have begun to show up at garden bird feeders, especially during hard frosts.
It is noteworthy that while some bird species in the UK have shown dramatic declines in numbers over recent decades – such as the turtle dove, lapwing, cuckoo and yellow hammer – others, like the siskin, have benefited from garden feeders, notably in Britain, the goldfinch, nuthatch, long-tailed tit, great tit, woodpecker and wood pigeon.  No longer are bird feeders the domain of starlings and house sparrows.  Long-term trends studying approximately 130 species of British bird shows population declines in about 29 percent of species, and an increase in 28 percent. Overall, it appears that the total number of British birds has declined around 10 percent since when I saw my first siskin. Hopefully the bird will continue to benefit from human intervention that supports its breeding habitat and food needs. 
The siskin is a genus of small, lively finches named using the old German word "zeischen", meaning "whistler" or "chirper", and in parts of the UK the birds has been nicknamed "aberdevine", possibly to describe its habit of feasting on seed-cones produced by the deciduous alder tree. In North America, the term "pine chirper" is used because of the pine siskins' habit of singing during the breeding season from tops of conifer trees.
You will note that male Eurasian siskins are small, slender birds, about the size of a sparrow, and the male is striped grayish-yellow, with parts of its face and rump pure yellow, a black cap and bib, dark-streaked lower parts, black wings with a yellow bar, its tail is short, black and forked, and the beak is curved and chunky for eating seeds. Females are somewhat drabber in appearance.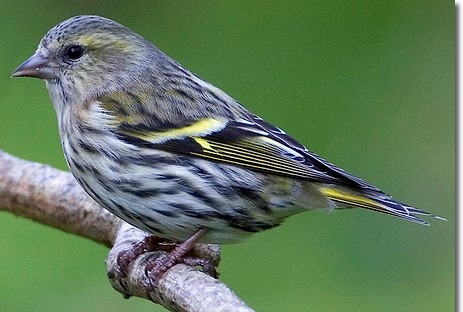 The comparable species in North America is the pine siskin, and its numbers are estimated at 22 million birds.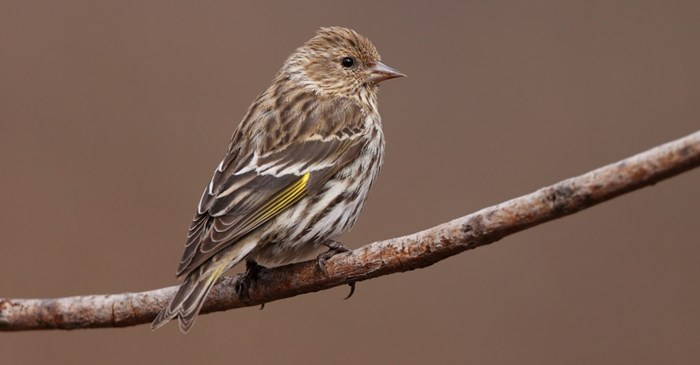 This gregarious close relative living in North America does not have quite the bright plumage of the Eurasian male, and its appearance is more like the female European siskin, with a heavily-streaked grayish-brown upper body, buff-colored underparts and subtle yellow edgings on the wings and tail. It is believed the species originated from Eurasian stock, but over two million years ago, and has since evolved on its own. The pine siskins' breeding territory is from southern Alaska across Canada to Newfoundland, the Great Lakes and New England, and they are also found in other mountainous regions year-round, including Arizona, New Mexico and Colorado.
The pine siskin is sometimes resident but will migrate , occasionally in large flocks, in search of food. I experience their arrival in my California backyard, competing for food at the bird feeders, along with goldfinches, house finches, nuthatches, chickadees,  warblers, white-crowned sparrows, titmice, scrub jays, and more.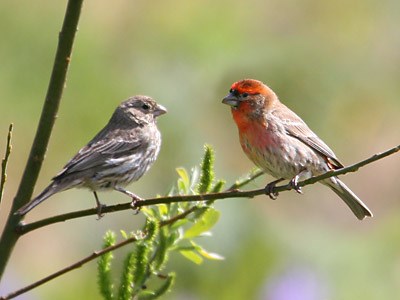 Because field markings are not as striking, siskins may be confused with other types of finch and sparrows, especially the house finch, similar and related to the linnet in the UK, and named by the French for the habit of eating flax seed (from which linen is made). The female and juvenile house finches do not have red markings on the breast and forehead as displayed by the adult male, and can cause confusion when identifying a pine siskin.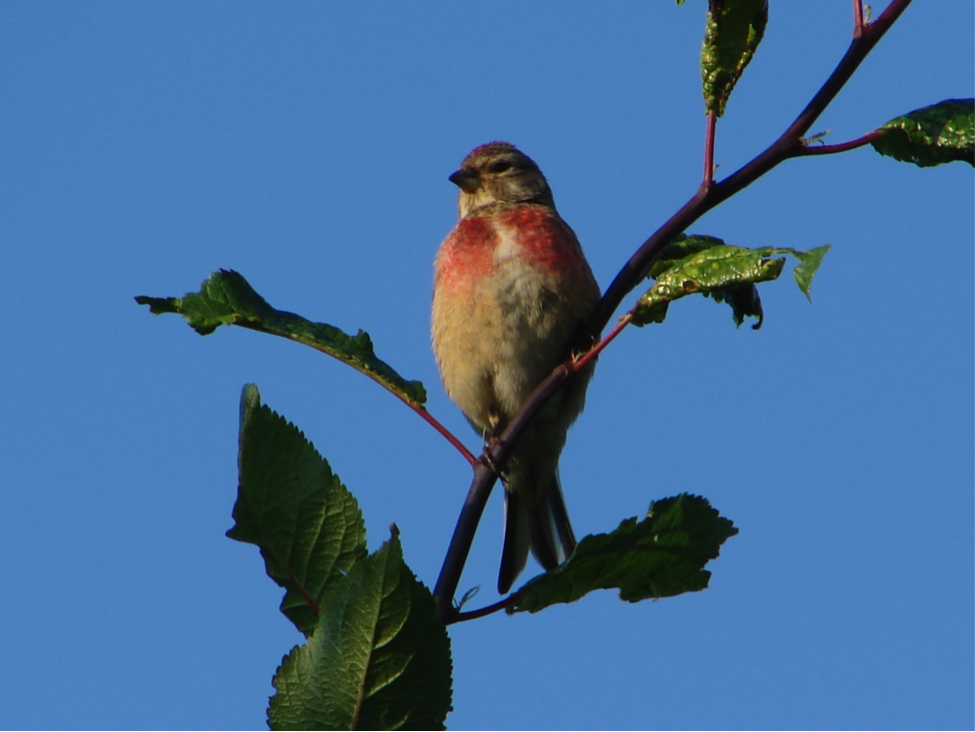 Both species of siskin travel in small and large flocks, sometimes in the 100's or even 1000's, especially outside the breeding season, and occasionally with other finches and similar-sized birds. They display a rapid, undulating flight pattern; also, siskins can hover and transit sideways while feeding. You will see these birds spread their tail and wings to frighten off other birds when they at the bird feeder. The species also forages in trees and on the ground for seeds, and occasionally catches insects for its young.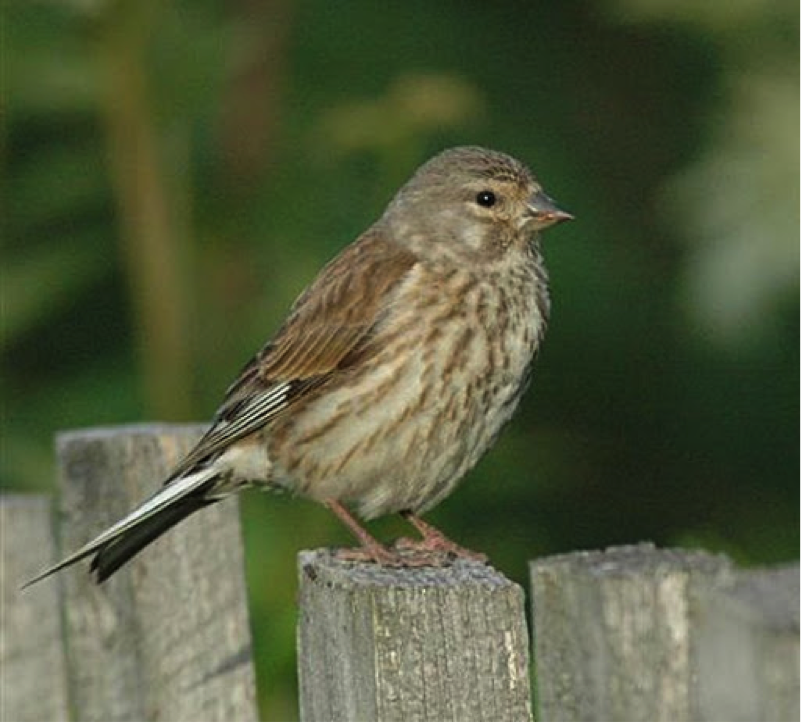 In many other ways, the Eurasian and North America species behave similarly:
Usually nest in conifer trees and quite high up.
Move in large flocks outside the breeding season, twittering and making lots of noise in flight.
Have adjusted to changing habitats and thus are not at risk of extinction, although birds, their chicks and eggs are predated on by cats, sparrow hawks and other raptors.
You are more likely to see siskins in gardens on wet days when seed cones on the trees are closed, and the opposite occurs on dry days.
They are happy to travel in flocks in the company of other finches.
In summary, it is encouraging to find bird species that are adapting to the consequences of human intervention and are able to adjust to new habitats. The concern should be for those species still under threat, that appear less able to adapt to changing environments.
---
---