Author:
John Cammidge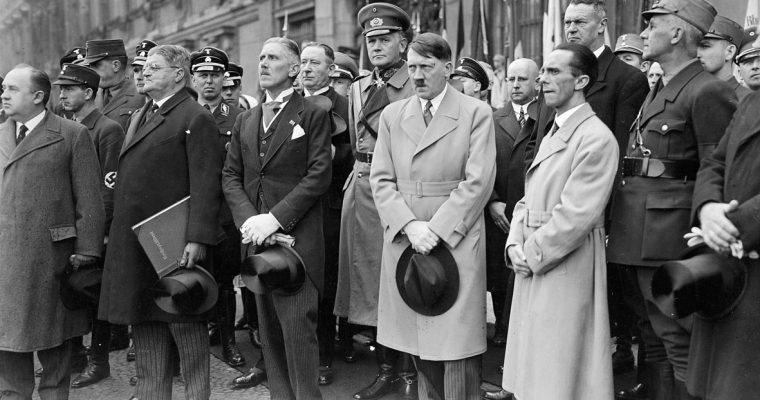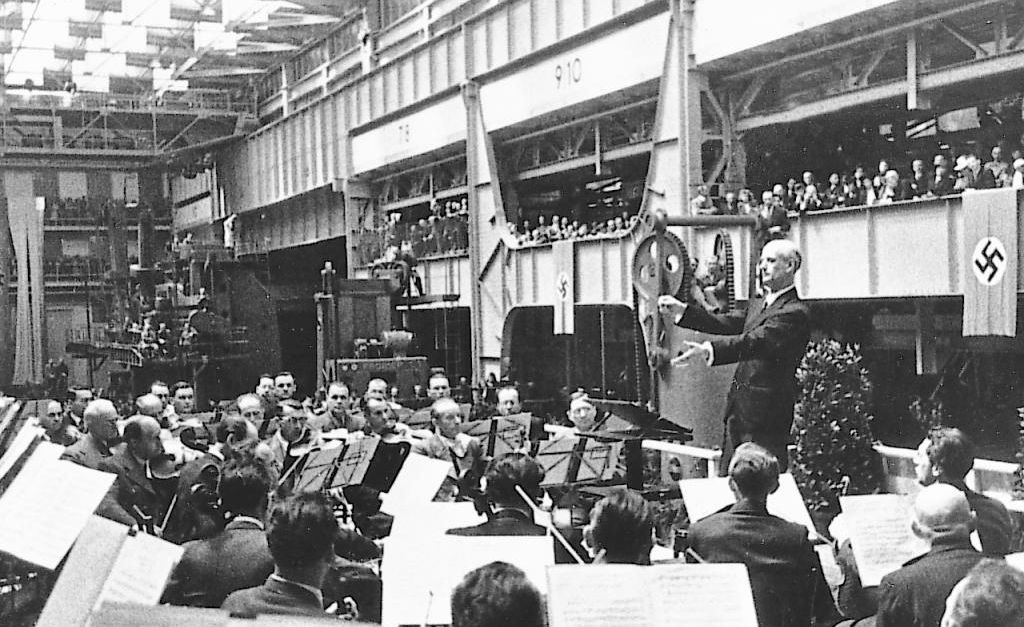 ---
4. The Vienna Connection
The trip to Dresden took over three hours on another bright and warm day, and the tour participants arrived at their destination during early afternoon. On the way, the tour guide lectured them on the present-day economy, culture, education, and politics of a unified Germany. After checking in at the Hotel Martha, the tourists walked over the river bridge to observe the reconstruction of a city that was in rubble after the Second World War. They visited such places as the Church of our Lord, the Zinger Palace, Opera House, and the Furstenzug Mural, before everyone was released to spend time on their own.
The following morning, the group departed for Prague, stopping on the way at the fortified town of Terezin that had been converted into a concentration camp during 1941. It seemed to Hilda that wherever she went, she could not avoid the history her parents lived through and survived.
During dinner in Prague, Hilda captivated fellow travelers with her stories from Berlin. They wanted to know more about the family connections with Vienna. She told them her father was born and grew up in the Austrian capital, was imprisoned for about eighteen months during the late 1930s, and after his release from prison, organized an escape to Shanghai for himself and Hilda's mother at the beginning of 1941. It had been a harrowing time for her parents. They were required to visit the Central Office for Jewish Emigration, organized by Adolf Eichmann, to secure exit permits, and received them only weeks before the Nazi government banned all Jewish emigration. Her mother talked about being chased around a table by an expatriation official, but never knew what he wanted.
Hilda told her audience how her grandmother chose Vienna as the place to move to during late 1937, believing it was safer than Berlin and that it would allow her son-in-law to open a bookstore. Although he had a young wife and two infant daughters, there were other members of his family living in Vienna, and they would help take care of the four-year-old and the baby who had just turned one. At first, the family lived comfortably, pawning valuables they brought from their home in Berlin, but after Hitler invaded on March 12, 1938, these resources were quickly exhausted, and the son-in-law was detained in prison for selling illegal books. Anti-Semitism flourished in Vienna once Hitler arrived, as its citizens sought to destroy Jewish prosperity and force Jews to leave the country. The son-in-law's family returned to Berlin with some of its relatives about a year later, leaving him in prison. Hilda's grandmother and mother stayed in Austria.
During October 1938, Hilda's father, Walter, was required to replace his Austrian passport with a German one, printed with a red "J" for Jew on the cover, alongside a swastika and a German eagle. According to Walter's wife, he always refused to wear the yellow Star of David, and escaped to Shanghai before wearing it in public became compulsory.
About the same time in Vienna, Ellen received an invitation from her cousin, Gertrud, who she had played with as a child, offering to sponsor a visa for Ellen to move abroad to Britain. She declined, preferring to wait for her fiancé to be released from prison. As funds ran out, she moved to a Jewish orphanage where she lived and worked. At the same time, her mother was lodged in a care home and forced to scrub the streets of the city. She died penniless, grief-stricken, and broken-hearted on May 1, 1940, the same day that Ellen's husband was released from jail.
Thereafter, Ellen lost contact with her cousin until after the war, when she learned Gertrud was living in London. Gertrud told Ellen that her own mother and an aunt and uncle had been deported during the war from Berlin to the Riga ghetto in Latvia, where they perished.
Hilda's father was imprisoned for eighteen months but always said he was well looked after. The family speculated he received special attention from the guards because his deceased father was a well-known doctor who treated patients who could not afford to pay. During November 1939, prison officials accompanied Walter to City Hall where he married Hilda's mother. Afterwards, Ellen returned to the orphanage and he went back to jail.
The reason why Hilda's father was imprisoned was never announced. Allegedly he tried to smuggle valuables out of the country to help his mother relocate to New York after she remarried. Her new husband had relatives living in America who sponsored their visas. But charges were never filed. Hilda's father was also a Jew and a journalist, both individually good reasons for imprisonment.
"He must have hated his home country?" someone asked.
"No, he didn't," answered Hilda. "In fact, he disappointed my mother by always loving his Austrian heritage. She hated Vienna and never forgave the people there for their treatment of Jews. She said it was a very sad time in her life and she cried a lot."
The conversation by now had turned somber, and the tour guide intervened to redirect the discussion to the topic he had assigned the group during the bus journey from Berlin to Dresden. He paired each person with a "buddy" and asked everyone to discover three things of interest about their partner. Two would be true and one false. Each person was asked to present, and members of the group would try to identify the story that was false. Hilda volunteered herself as a dancer, dog lover, and cosmetics salesperson; the last activity was not true. John put forward bird watching, architect and author, with the middle one made up. It was late in the evening before the quiz was over.
As Hilda returned to her bedroom, a travel colleague asked what had happened to her grandmother's other siblings. "I'm not sure," she replied. "I believe a brother died due to medical conditions, a sister disappeared and turned up in the United States after the war, and the youngest child, a brother, escaped to Shanghai."
A few days later, after an overnight stay in the Czech town of Cesky Krumlov, the tour group arrived in Vienna. As with Berlin, it was Hilda's second visit to the city, the first being with her mother during the early 1990s. She was shown the city but could not remember much about it. She knew from her parents' passports that they left Austria during early February 1941, with travel visas allowing them to pass through Germany, Poland, Lithuania, the Soviet Union, Mongolia, Manchuria, Japan, and curiously, into Santa Domingo, the capital of the Dominican Republic. There was a currency stamp in her father's document permitting him to carry a small amount of German Reichsmark.
Her parents never told Hilda why they ended their journey in Shanghai. Travel papers suggested their ultimate destination was the Dominican Republic. The Asian route was far safer than sailing across the Atlantic with its U-boat risks. Maybe they met people in Shanghai they knew. Whatever their reason, their departure from Austria was just in time. Hilda read about the mass railway deportations from Vienna that began a few days after her parents left the country. Within eighteen months, forty-five thousand Jewish men and women were deported to ghettos, extermination camps, and killing sites. Hilda's mother heard after she left Austria that the children in her orphanage were killed.
Hilda recalled that the most memorable event from her first visit to Vienna was while traveling with her mother on a trolley bus. Several elderly passengers started to scold a group of misbehaving children. Her mother scowled and whispered to Hilda that it was the adults who should be scolded and be ashamed of their treatment of Jews many years earlier.
Hilda enjoyed the sightseeing during the two days in Vienna. With her travel colleagues, she visited the Vienna State Opera House, the Museumsquartier, Belvedere Palace, St. Stephens Cathedral, and Schoenbrunn Palace. At the end of the two days, it was time to say farewell. Her friends wished her success with the investigations, and a Canadian collected everyone's email with the promise to circulate the list after he returned home. Unfortunately, the list never arrived. Hilda booked an extra three nights in the hotel and resumed her family inquiries.
Her first goal was to locate the apartments her father and mother had lived in before they were married. Addresses were on their marriage certificate and she was surprised how easy it was to find them. They were drab buildings with unremarkable architecture. There seemed no point in trying to enter.
The following day, she visited several research organizations to see if she could discover records about her father's family. She had no success. No one seemed interested. It was as if the people she spoke to had forgotten what happened during the Second World War in Vienna, and were not eager to be reminded.
On the final day of the vacation, Hilda and John took the train to Salzburg to hear about another Jewish family who had been displaced just before the war, the von Trapp family. The difference was these people had reached the United States, not Shanghai, and were given care and protection. It was the best day of Hilda's stay. The scenery was fabulous, the town of Salzburg charming, and the local Sound of Music landmarks exhilarating. She even enjoyed the sing-along on the tour bus with the escort dressed in his lederhosen.
But now it was time to return to San Francisco. The sightseeing had been enjoyable, celebrating her birthday at the Vienna Opera was memorable, and discovering the winery on the outskirts of Vienna that she thought her mother took her to visit many years earlier was unforgettable. She was disappointed the Austrian people generally acted aloof, and appeared uncaring and unwilling to admit their country's involvement in National Socialism. To them, it apparently never happened. They were "occupied" by the Germans, and like many other parts of Europe, claimed they were not guilty of anti-Semitism.
By contrast, the Berliners acknowledged the actions of their ancestors and consistently tried to be helpful. Her confidence speaking German had improved, she had learned how to prepare the wiener schnitzel that her mother cooked for her, and she created several new friendships among the tour group. Most importantly, she was confident that the lady at the Charlottenburg Land Register would deliver on her promise. She would be patient; it was only two weeks since the visit to the District Court, and soon she would learn about the years her family owned the property that she had gazed at in Berlin.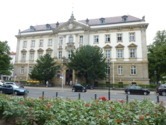 ---
3. The Land Register
Hilda slept soundly Sunday night, excited that the organized tour was beginning, and she would visit the District Court on Tuesday morning. Carlos had asked her to share the Court experience with the rest of the group during the Prague communal dinner in four nights time.
With her jet-lag beaten, she spent Monday in the company of her colleagues, sightseeing in the heart of Berlin. Thoughts of her mother returned just before lunch, during a visit to the concrete stelae of the Holocaust Memorial, nestled next to the Tiergarten and Brandenburg Gate, and close to the site where Hitler committed suicide. Her mother had lost her home to National Socialism, but at least she had survived the Holocaust. As Hilda sat among the cold, grey, concrete slabs, she felt a sense of achievement for her parents who had defied the horrors of anti-Semitism and established a new life for themselves in America. She recalled her mother's praise for the courage and resilience of her own mother during the harsh years in Berlin under Nazi rule.
Monday evening, Hilda checked her tote bag to make sure it included her passport and birth certificate. She also checked to be certain she had her mother's identification records in case they were needed to gain entry to the District Court. She intended to visit the Land Register where she hoped to inspect the ownership deeds for her family home. The limit of what she knew about the property was her grandparents lived there after they married in 1910, and it was confiscated during 1936.
The couple was told to leave the hotel around nine in the morning and use the U-Bahn to travel the Pankow to Ruhleben line. The train could be boarded at nearby Sansfelderplatz station, and they should get off at Sophie-Charlotte-Platz. Once there, it was only a short walk to the Charlottenburg District Court.
Early Tuesday, dressed in their smartest clothes, Hilda and John left the hotel to make use of the travel instructions given to them by the tour guide. Everything went smoothly and soon they were at their destination. A pair of imposing wooden doors greeted them and then, pushing hard, they found one of the entryways open to reveal a security gate obstructing further access. To the left was a security cage occupied by a solitary guard, protected behind a thick glass window. The female guard came to the see-through barrier and gruffly asked Hilda who she was, why she was there, did she have an appointment, and who was it she wanted to see? This was all in German and Hilda asked the questions to be repeated, more slowly the second time.
Neither Hilda nor John had any idea who they needed to speak with, and Hilda's reply was made more difficult because the guard understood no English. In poorly spoken German, Hilda explained she was trying to trace family ownership of a nearby block of apartments and had been told the Court held land registry records. She'd recently arrived in Germany and did not have time to make an appointment, as she was leaving Berlin for Dresden the following morning.
The guard reacted skeptically, displaying signs suggesting she was suspicious of Hilda's motives. She asked Hilda for her passport and her mother's birth certificate. As these were handed over, Hilda asked the guard to take the letter that had been prepared in case Hilda and John were not allowed into the building. This seemed to unsettle the interrogator, who realized there was something she would have to do if entry was denied. Her attitude softened and she agreed to let them in. The security gate was released, Hilda was given a piece of paper on which a room number was scribbled, and the couple was instructed to go upstairs. The room number turned out to be the location of the General Inquiries office.
A few minutes later Hilda and John were in General Inquiries. A man and woman sat behind a desk monitoring the flow of visitors, but there were none present when the two arrived.
Hilda once again used her limited German to explain the reason for the visit, and once more, reactions were discouraging. A barrage of questions was asked that seemed intended to persuade them to go away. The woman receptionist asked to see Hilda's mother's birth certificate and evidence that she was no longer alive. The documents were provided.
Hilda was not a threatening person. She was somewhat petite and had a super-welcoming face that smiled whenever she talked. On this occasion, she nervously tugged at her light brown hair. The people behind the desk reluctantly decided to check their records. Whatever it was they were looking for, they found it. It changed their attitude and they became more cooperative, and the woman wrote down what appeared to be a property registry number, and passed the note to Hilda. Directions were given to visit the Land Register, or Grundbuch as they called it, and the couple was told this department could help them.
The building corridors were long, and the rooms were not clearly numbered, but eventually Hilda and John found the designated office and offered the piece of paper to a man at the desk. He seemed surprised that they had made it so far without an appointment. He took the piece of paper, and as soon as he confirmed the land plot number on the Registry of Deeds, he told his visitors to go next door.
This new room was larger and busier than anything Hilda and John had so far experienced. There was a large reception desk at one end, staffed by several individuals who seemed to be answering questions and passing packages to people who came and went. Along one side of the room was a shelf with a row of desktop computers, several of which were being used. It appeared many people were searching for property records. There were also several rows of chairs in the center of the room, most unoccupied, that were presumably for visitors to sit and wait until they were called to the front desk.
Hilda and John were unsure of what to do next. They sat and looked around. It appeared that clients were either accessing files online, or receiving physical copies at the reception desk. There was a young lady helping who seemed particularly friendly and Hilda took a liking towards her. She became the target of attention. Hilda approached her with a big smile and asked if she spoke English. She didn't. Once more, using her limited German, Hilda explained who she was and why she was there. The woman reacted sympathetically and took away the piece of paper, asking her visitor to return to the chair. A few minutes later she beckoned Hilda back to the counter.
She spoke in German. "I will assist you. We have records and I can access them as soon as I have time. If you leave your address, I'll send copies to your American home, but I need two weeks for research, and the mailing will probably take a similar length of time."
Hilda's persistence once more had been effective. She was delighted by the woman's offer, which seemed genuine. She thanked the assistant and gave her the prepared letter since it included her home address.
People willing to help were always appreciated by Hilda, and on the way out she asked the security guard if there was a florist's shop nearby. She was directed to a store across the street where she bought a bouquet of flowers and a vase to present as a thank-you gift to the helpful woman. On the return, the attendant waived Hilda and John into the building, asking that they deliver the flowers personally. The recipient's reaction indicated she rarely received recognition from her clients.
After a quick lunch, the couple decided to take one final look at the apartment building and let the shopkeepers know what happened at the District Court. They used public transport and quickly found the property. The store owners were pleased to receive an update and congratulated Hilda and John on the results of their visit. They asked to be kept up-to-date by email, and repeated their recommendation that the Wir Waren Nachbarn Exhibition should be visited. It was within walking distance and time was available, so the couple decided to visit.
About forty minutes later, Hilda and John found themselves in a large display hall. It was an awe-inspiring exhibit, but somber and sad. The person in charge listened to Hilda explain her family's history, and went off to research her files. A few minutes later she returned to say that there were no records of Hilda's family, and the property address fell outside the geographic area served by the Exhibition. It was the first disappointment of the tour, but the willingness of the person to help was a welcome consolation.
That evening, the tour guide spoke to the couple to find out what happened during the day. He was pleased the visit was so successful. For Hilda, it was now a matter of wait and see. She trusted the lady at the Land Register and believed she would honor her promise. It was time to resume the tour and prepare for the bus journey to Dresden the following morning.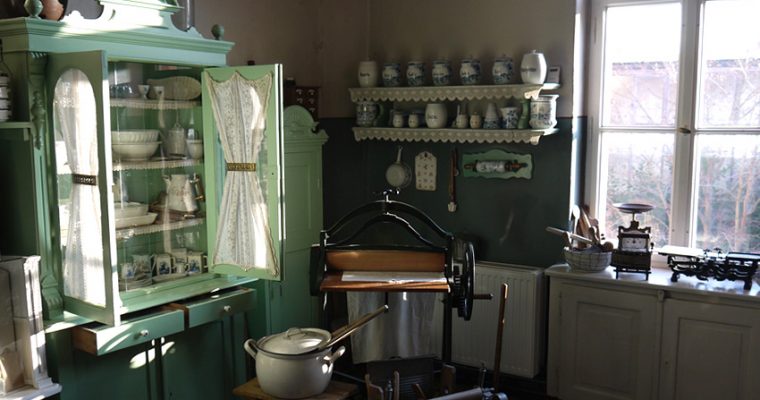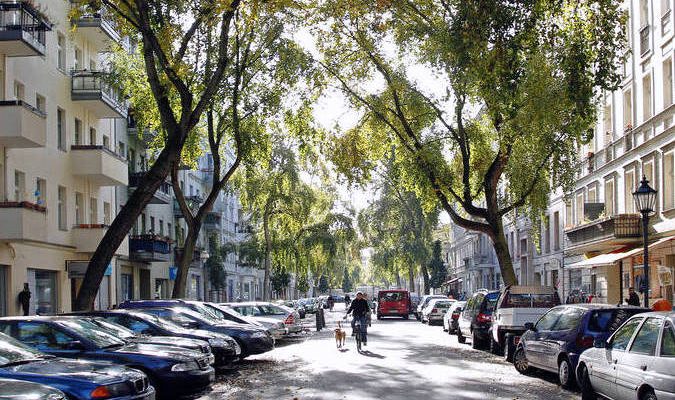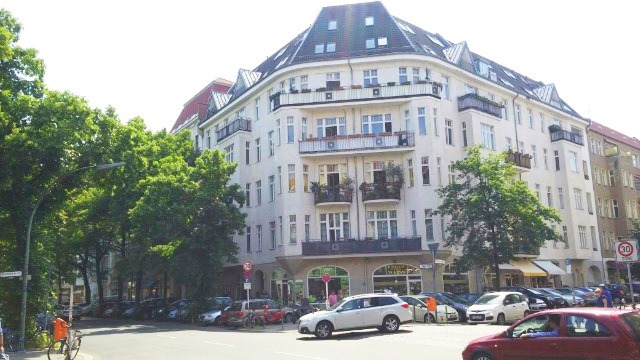 Abandoned in Berlin, invites the reader to decide if anti-Semitism in Germany ceased at the end of the Second World War or was concealed by a new set of West German laws. The story reveals the history of a prestigious block of Jewish-owned apartments in Berlin, expropriated under National Socialism at the end of March 1936. The leading characters are a widow and her two teenage daughters, with the story narrated in the third person by Hilda, the only descendant of the youngest child, who currently lives in Novato, Northern California. Researching the family's past begins during June 2016 when Hilda visits Berlin to discover the home where her mother, Ellen, lived as a child and teenager. Through diligent research and the help of people and organizations in Berlin, Britain, the United States, and Israel, a story of persecution, discrimination, courage, and survival emerges.
Important events are exposed, beginning in December 1929, when the father of the family dies suddenly of natural causes. He leaves his wife to bring up his two adolescent daughters and manage the apartment business in the Charlottenburg-Wilmersdorf district of Berlin. The youngest daughter, aged eleven at the time of his death, inherits three eighths of the property, but because she is under age 21 and has no father, is placed under the "care" of a Nazi Guardianship Court. The Court controls all financial decisions affecting the minor, including the property, and slowly uses its power to squeeze the family out of their home, and then out of Germany. Not until the early 1950s can the survivors pursue restitution under newly-created West German regulations. What happens at this time is revealed in Abandoned in Berlin.