Which British bird is supposed to have influenced the opening notes of Beethoven's Fifth Symphony, and is the name given to Alabama's state bird?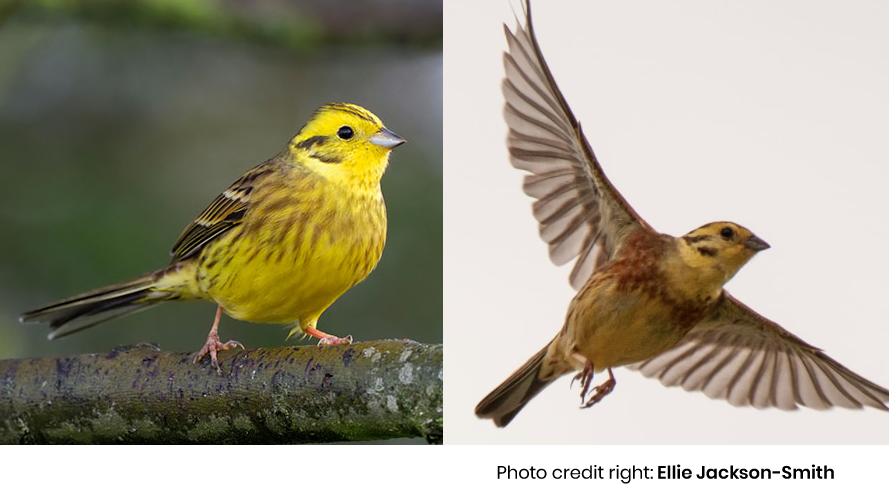 In Britain, the Eurasian yellowhammer (member of the bunting genus of birds) is famous for its countryside presence, and identified by a distinctive song, as well as the color of its feathers.  We are sparrow-sized and males display a brightly-colored yellow head and yellowish underparts, brown back streaked with black, and a chestnut rump.  We are seed-eaters and our beak is short and stout.
Only the male yellowhammer does the singing, which continues throughout the breeding season. We announce our presence by cheerfully singing from the tops of bushes what is transcribed as "a-little-bit-of-bread-and-no-cheeeeeeese" (the final note is drawn out).  Supposedly, the tune inspired the four-note opening motif (dit-dit-dit-dah) of Beethoven's Fifth Symphony. The legend is that Beethoven heard the yellowhammer's song as he walked in Prater-park, Vienna.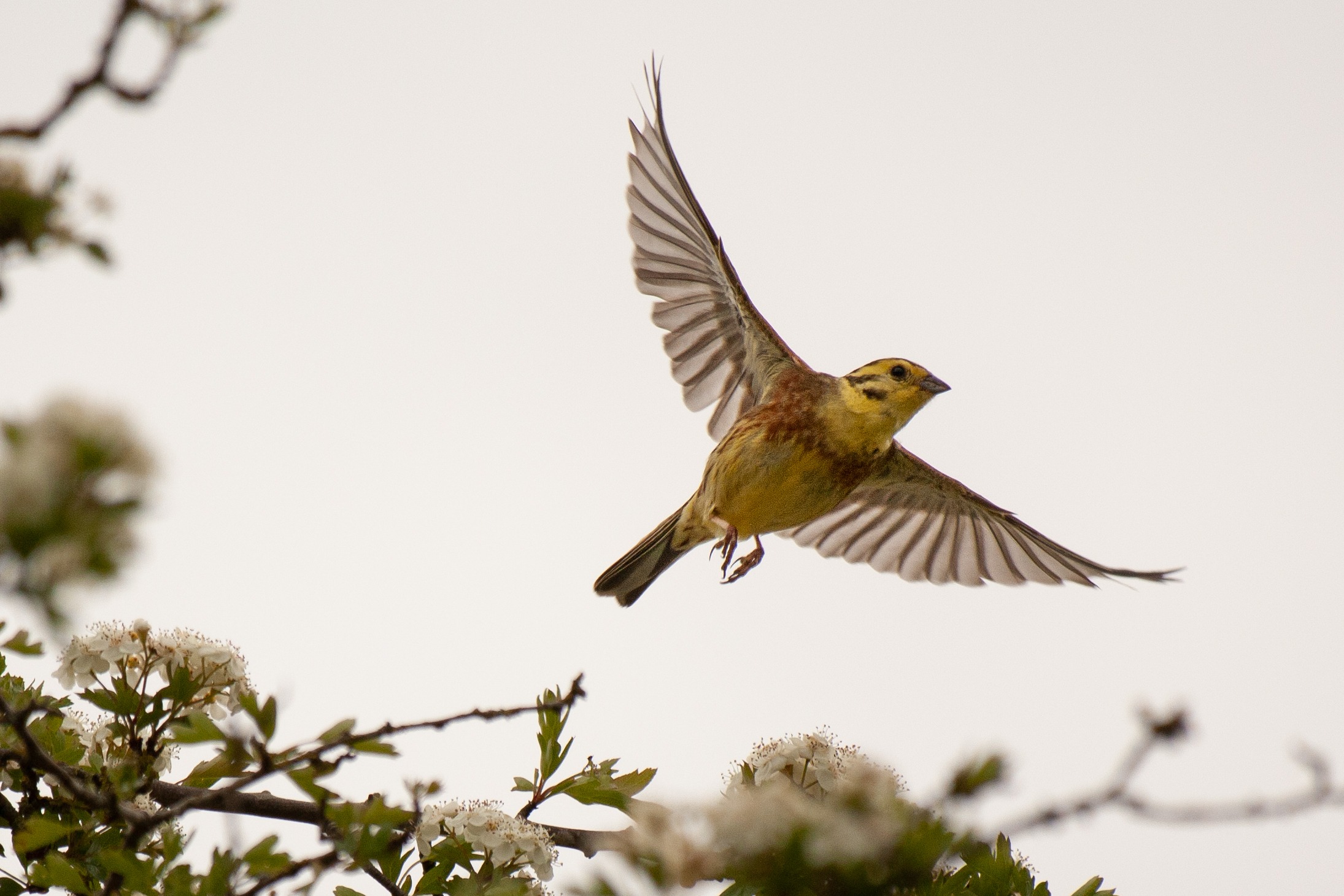 Once-upon-a-time in Britain we were widespread and symbolized rural life, occupying farmland, meadows, thickets and open woodland. You could see us virtually everywhere, singing our song, building our nests and flitting along the roadsides, sometimes a few yards/meters ahead of humans, hoping they would not find our nest. Typically we built it close to the ground in hedgerows or among ditch vegetation. 
We do not to migrate, mostly wintering a few miles/kilometers from our breeding territory. Those of us who live further north may come south for winter. There is an estimated one and a half million of us that breed in Britain, but despite this number, we have been placed on the "red list" of endangered species.  Since the early 1970s the population in Britain has declined by over 60 percent because of the destruction of our habitat, changes in the cereal crops grown by farmers and the increased use of fertilizers and pesticides.
You will not see us in North America, but our title has been used by the "yellowhammer" state, Alabama, since the Civil War.  It is the local nickname given to the northern flicker (or eastern yellow-shafted flicker) which is present across Alabama.  The underside of its wings and tail displays bright yellow feathers and it "hammers" (drums) with its beak in search of food and to communicate with others.  The rumor is that the bird's nickname was first passed on to Confederate soldiers who wore pieces of yellow cloth attached to their uniforms as they went off to battle.  It became Alabama's state bird in 1927 and today it is the occasional taunt (rammer jammer cheer) used by Alabama Crimson Tide fans, as their team rolls to another victory.
---
---